Welcome to the michael rosen class
Life cycle of a butterfly.
As part of out PBL, we have been learning about the life cycle of a butterfly. We kept some caterpillars and observed then as they changed into a chrysalis. We were very excited when the butterflies emerged, we fed them fruit and nectar and next we released them so that they could fly away.
This week our topic is keeping fit and healthy
Monday 26th June we we excited to try Zumba. We had an excellent time warming up and moving to the sound of the music with shakers.
Our School trip to Tropical Butterfly World
We had a fantastic time at Tropical Butterfly World. We met lots of different animals that we have been learning about this term. From amazing mammals, to brilliant birds, here are some photos.
We met an owl called Megatron. Did you know that some owls are awake during the day? This is called 'diurnal'. Megatron is a diurnal owl, so we could say hello and carefully stoke her soft feathers with the back of our hand.
We said hello to Speedo. We knew that Speedo is a tortoise and belongs to the reptile group and we noticed that he had nails on his feet.
We were able to watch the parrots to see if they could speak to us. We took some photos whilst we relaxed in the display area.
Maths
In Maths week beginning 06th February 2017, we will be focusing upon word problems. The homework this week is an introduction to children reading information and using this to provide an answer to a question.
Spring term PBL.
Thank you to everyone who came to our sharing assembly for our learning around Captain Cook and the HMS Endeavour. We have now moved on to a different explorer, Captain Robert Falcon Scott whose ship was called the SS Terra Nova.
His exploration took him to Antarctica. We have learnt about his journey and in art, we have focused upon 'cold' colours and learning how to mix paint to make light and darker shades.
Homework celebration
Look at how busy the Rosen class has been, creating some fantastic pieces of homework about Captain Cook.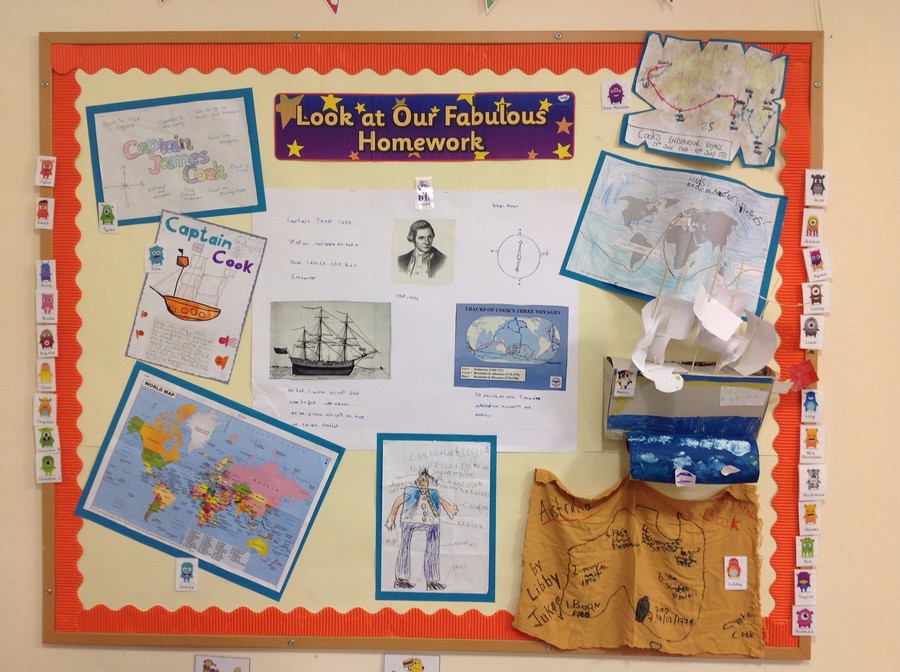 This term children have been busy with creating fantastic pieces of homework which is in addition to the spellings and maths. Well done everyone and please keep up the good work!
Maths Week beginning 12.12.16
This week we will be returning to some of our previous learning such as addition and subtraction to the value of twenty, numbers in a sequence (the number 15, what is 1 before and 1 after?), fractions (half and quarter) and coins, comparing the value of different coins and how they can be used to make different amounts.
Maths Autumn
In maths, we have been discovering shapes. We can identify triangles, squares, rectangles and circles in different orientations. We even created shapes with our bodies in PE!
PBL AUTUMN
Here some images of what we have been doing in our Project Based Learning this term.
We had an amazing time learning about a very special person called Florence Nightingale
We have used wooden blocks and lego in construction to build buildings and equipment that are used by people that help us, for example, hospitals, police stations and emergency vehicles.