church visit - Wednesday 21st march
This week, we have had an RE week and have been learning about how Easter Eve and Easter Sunday are celebrated by Christians around the world. As part of our learning, we visited our local church where Father David told us all about Easter celebrations in St John the Baptist Church. Father David also showed us around the church where we saw lots of special furniture such as the alter, font, stain glass windows, organ and lectern.
rangoli patterns - wednesday 21st march
This afternoon, we have been learning about Rangoli patterns. Rangoli patterns are used by Hindus during Diwali to welcome the goddess Lakshmi into their homes. These patterns are created on the floor near the front door and are made from materials such as chalk, sand and rice. We made our own Rangoli patterns using different coloured rice grains.
diwali day - Tuesday 20th march
Today, we had a Diwali Day to celebrate this Hindu festival that is widely celebrated in India. In the morning, we met Trish who showed us how to paint and decorate our own diva lamps. In the afternoon, Trish introduced us to bollywood dancing and showed us how to do some bollywood movements. We had a great day and learnt a lot about Diwali.
repeating patterns - friday 16th march
Today in Maths, we started learning about repeated patterns. We have been creating sequences with repeating patterns.
We looked at shapes, colours, objects and numbers.
pumpkin tasting - Thursday 8th March
Today, as part of our PBL learning about Chitra Soundar's story 'Pattan's Pumpkin,' we tasted some different pumpkin products including pumpkin juice and soup. We even tried pumpkin seeds!
World book day - monday 5th march
Today, we celebrated our rescheduled World Book Day. The children came dressed up as their favourite book characters and enjoyed a range of reading activities throughout the day. Well done to everyone involved!
Reading camps- Friday 23rd february
This week, the children walked into a reading wonderland! All of the hall and library had been set up into different reading areas: Narnia, Harry Potter, Adventure, Scientists, by the beach and the circus area! The reading camp has been up all week and the children have enjoyed immersing themselves in books in the different areas. Next week, we are celebrating World Book Day and we have the book fair in school. We can't wait!
Monet Artwork - Wednesday 21st February
This week, we have been learning about the French impressionist artist Claude Monet. When looking at his paintings, we liked the bright colours and bold brush strokes he used. We decided to re-create his famous painting Water Lillies and Japanese Bridge using a dabbing technique and masking tape to make the bridge once peeled off.
All Stars Cricket EVent - Friday 9th February
Today, we have been very lucky to have a special visitor come into school. He was called Dean and he was from All Stars Cricket. He taught us some great cricket skills as well as: respect, team work and how to aim high! We had such good fun and some of us are really interested in going to the cricket clubs in Darton and Monk Bretton.
EStimating and measuring mass -friday 9th February
This week in Maths, we've also been learning how to estimate and measure mass. We chose different objects from around school and estimated whether they weighed less than 1kg, 1kg or more than 1kg. Then we compared each object to a kilogram weight to decide on it's weight.
estimating and measuring length - Wednesday 7th February
This week in Maths, we've been learning how to estimate and measure length. We chose different objects and estimated their length before measuring them in centimetres using a ruler or metres using a metre stick.
Bean growth experiment - friday 1st FebruarY
This week, as part of our Science learning about plants, we wanted to see if a bean could grow without soil so we set up an experiment to test this. In pairs, we put a broad bean into a plastic food bag with a wet piece of paper towel. To make sure our beans got enough sunlight to help them to grow, we attached them to our classroom windows. A few days into our experiment, we realised that the beans on one of the windows had more growth because of increased sunlight. Therefore, we decided to move all of our beans to this window. Here are some photos we took over the course of the experiment:
bonjour! - thursday 25th january
This week, we've broadened our learning outside the United Kingdom to another country in Europe. We have started learning about the capital city of France: Pairs. We're reading a story about a girl who lives in the 18th Arrondisement of Paris, near the Sacré-Cœur that goes on a special journey each year. We've started to learn some words in French and have even learnt the French nursery rhyme Frère Jacques. Here's a video of a group of children in our class performing this nursery rhyme:
Cudworth Fieldwork - Thursday 11th January
Today, we carried out some fieldwork in our local area of Cudworth. We used compasses during our walk to find out which directions we were going in. We also used iPads to take photographs of key places around the village. These photographs were used to create messy maps of our walk and they also helped us to write instructions for how to go on our walk around Cudworth.
Welcome back to school - MOnday 8th January
Happy new year and welcome back to school! This term our topic is 'Here, There and Everywhere'. In this half term, we are going to be looking at Cudworth and then finding out more about the United Kingdom. We are also going to be locating other counties in Europe focusing on France. If you have ever been to France or have relatives with photos of famous landmarks, please bring them in to show us!
Merry christmas - Thursday 21st December
Myself and Mr Elvin would like to wish all of the children and their families a Merry Christmas and a Happy New Year! We will see you back at school on Monday 8th January 2018.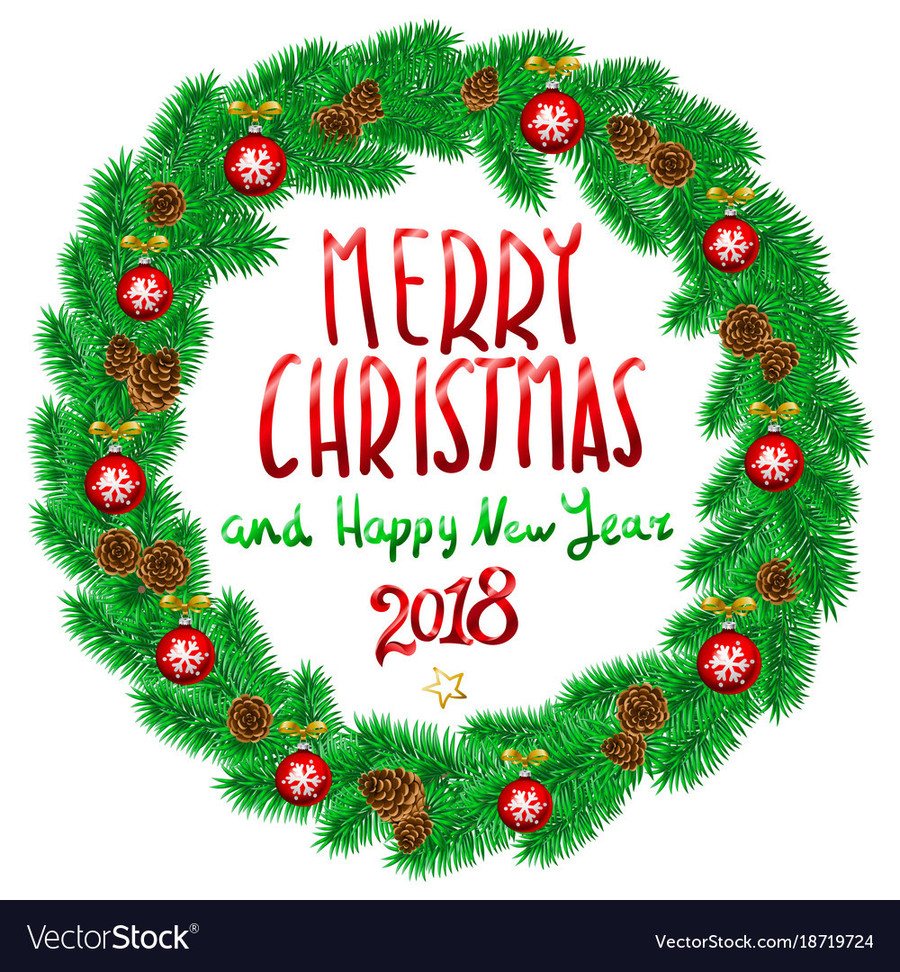 Ks1 Christingle Service - Thursday 21st December
We've been learning all about Christingle services in church at Christmas and have made our own Christingles. We found out about the different parts of the Christingle and what they mean. This morning, KS1 had our own Christingle service in school. We even lit them and sang Christmas carols together.
Christmas Card making - Wednesday 20th December
Today, we made Christmas cards to send home. We folded strips of green paper in half to make loops and arranged them to make a Christmas tree shape. We then attached a paper tree trunk at the bottom and made a glittery star for the top. Also we used our developing typing skills to word process narrative Christmas poems we wrote last week to go inside our cards.
SANTA VISIT AND YEAR 2 CHRISTMAS PARTY - Tuesday 19th december
On Tuesday afternoon, we had a surprise visit from Santa! He delivered presents to us all. Then we had our Christmas party. We loved dancing and playing different games including pass the parcel, corner and musical statues. We even had a dancing competition where Taylor was chosen as the best girl dancer and there was a tie between Nicholas and Oliver for the boys. We had a great time!
Ks1 Christmas Performance - w/c 11th December
This week, we've all been extremely busy with our Christmas Performance. We've enjoyed performing A King is Born where we re-told the story of the nativity. Here we are dressed in our costumes:
Father David visits class 6 - tuesday 5th December
On Tuesday, Father David came to visit us in our classroom! He told us all about Christmas carol services in church. We enjoyed singing Father David's favourite hymn Away in a Manger.
DT Week (cooking) - w-c monday 9th october
This week, we have been working towards making our own healthy vegetable soup. At the start of the week, we tasted and evaluated different tinned soups. This gave us ideas of ingredients we wanted to use in our own soup including potatoes, lentils and onions. We developed cutting and peeling techniques to prepare the vegetables for our soup. On Friday, we then had the chance to taste the soup we'd made. It was very tasty!
giuseppe arcimboldo artwork - monday 2nd october
Today, we have been learning about the Italian artist Giuseppe Arcimboldo who was well known for creating portraits of people using objects such as fruits, vegetables and flowers. We created portraits of ourselves inspired by Arcimboldo's artwork using seasonal vegetables to print facial features.
trip to cannon hall farm - friday 22nd september
On Friday 22nd September, Year 2 visited Cannon Hall Farm to find out more about farming. In the morning, Andy gave us a guided tour of the farm and we met loads of different animals including the pigs, cows and sheep! We even got to stroke Peanut the guinea pig as well as a huge rabbit! Just before lunch, we had a tractor ride around the farm. It was so much fun singing Big Red Combine Harvester during the journey! After lunch, we went to the Reptile House and got to see up close reptiles such as chameleons. We also explored Cannon Hall's huge adventure playground before going back to school. What an amazing day we had at the farm! Here's some of the photographs taken during our visit:
It's challenge time - wednesday 20th september
Once a week in the Rhinos Class we have challenge time. This is when Miss Exley sets us different challenges focusing on: Reading, Writing, Maths, construction and even role play to complete in areas around the classroom. Here's some photographs of us doing our challenges this week:
Cave life - Wednesday 6th September
We have been learning about cave paintings in the Stone Age. We created our own cave paintings using chalk, leaves, twigs and even berries! Did you know the first humans didn't have paint? Some of us also got the chance to experience cave life in our class' cave!
A visitor from the stone age - Tuesday 5th september
Today, Iza visited us to tell us all about the Stone Age. We found out that they lived in caves and had to hunt for their food. We also started reading the Stone Age Boy about a boy who stumbled into the Stone Age!
welcome back - Tuesday 5th september