17th November 2017- Children in Need day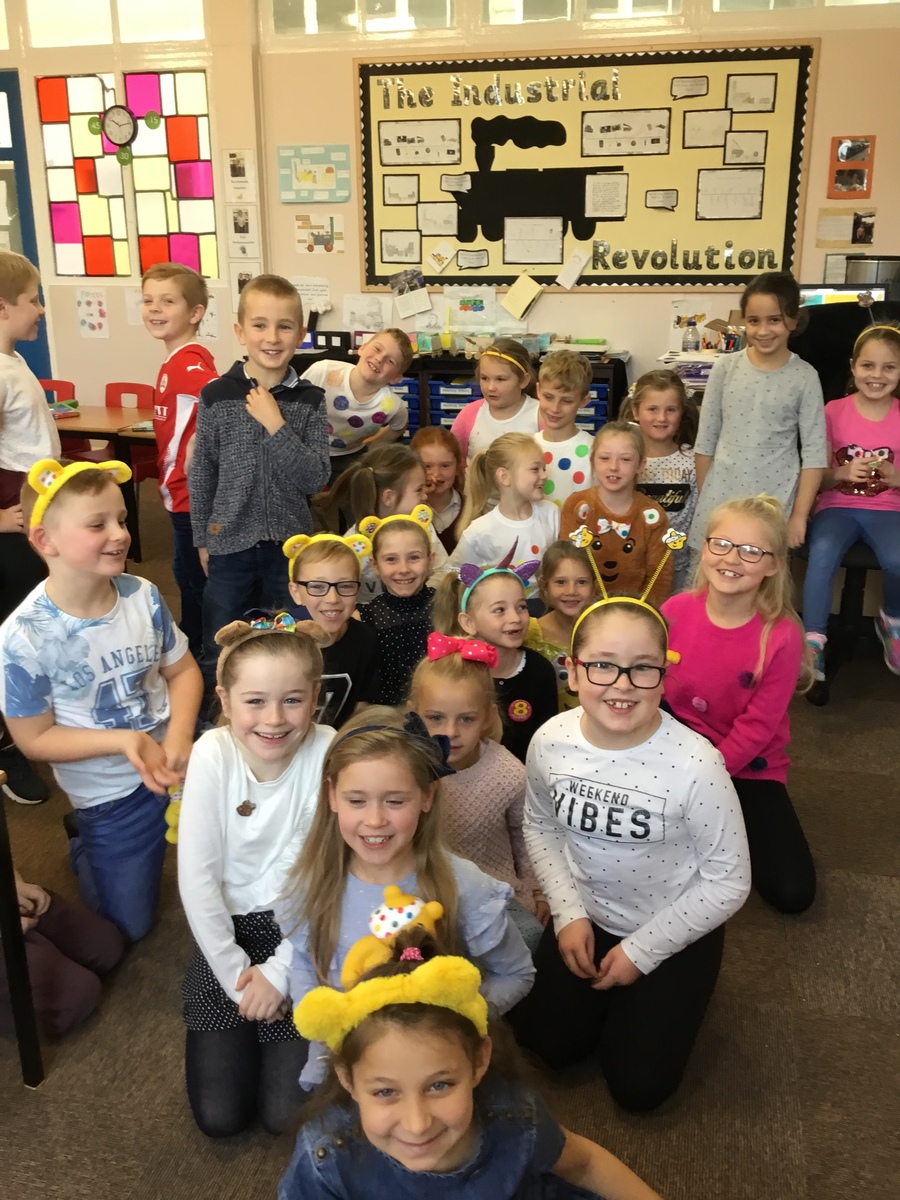 13th November 2017- Attendance Award
FANTASTIC NEWS! CLASS 8 GOT THE ATTENDANCE AWARD FOR 100% ATTENDANCE LAST WEEK!
16th October 2017- Attendance Award
WELL DONE MARVELLOUS MACAWS!!!
Last week, we had the best attendance in KS2 so won the award today!! Fab work, keep coming to school every day and we might win the attendance award for Autumn!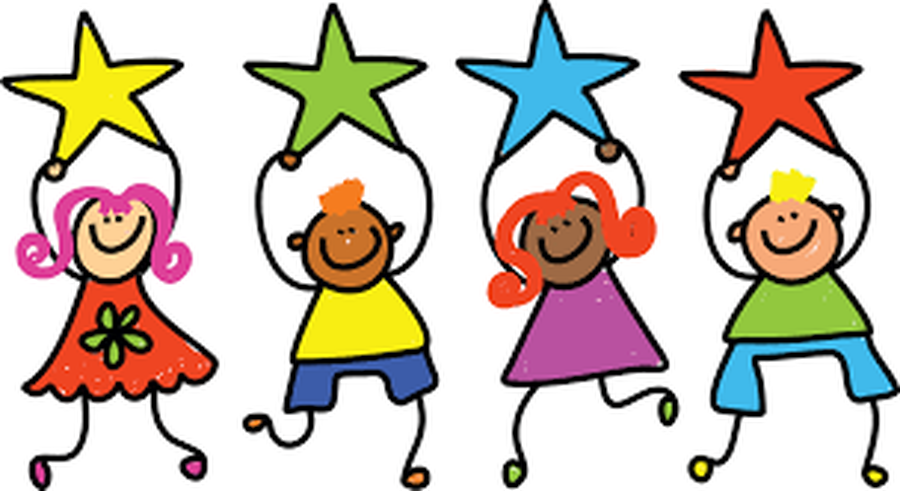 11th October 2017- Harvest Festival
Today was Year 3 and 4's Harvest Festival. We have been learning about Fairtrade and about farmers in developing countries. We learnt about where the food we eat comes from around the world and how we can make a difference with the help of Fairtrade. We were poets and wrote rhyming Fairtrade poetry, designed our own chocolate wrapper, and produced art using a range of mediums. We also created persuasive posters and diaries as if we were Fairtrade farmers in developing countries doing jobs such as banana pickers or tea leaf pickers. We had great fun presenting to all the parents. Thank you for coming and sharing our harvest celebration with you.
5th October 2017- Design and technology week
This week, we have researched different trains in the 19th and 20th century and looked at how they were different and similar. We researched three different trains of our choice and recorded in our D T booklet. In pairs, we had to decide which train we were going to make and designed a prototype of what the train would look like. We used softwood, dowel, wheels, a real saw and a hot glue gun to make the wooden train. We had to follow a set of instructions and measure out our pieces carefully. It was great fun!
Here are the finished products of who have finished, ready for evaluation tomorrow:
Can you spot the Stephenson's Rocket? The Ambulance train? The Mallard? The Bullet?
25th September 2017- Lunch time beads
Well done to the Marvellous Macaws this week on winning the weekly lunch time beads award! They got to choose a treat for behaving so well at lunch times and earning the most beads for last week in the WHOLE SCHOOL! The Macaws chose to have some iPad time which we are going to have on Thursday afternoon! Fantastic work!!
19th September 2017- National Railway Museum
Today, Year 3 visited the National Railway museum in York. We had a fun packed, non-stop day! We took part in two workshops 'Rocket to Bullet' and 'Building Bridges'. We looked at how trains had evolved over the years, and volunteered in lots of different experiments all about force. We also looked at bridges and which were the best structures. We learnt the words 'Gravity', 'Friction', 'Compression', 'Tension' and 'Equilibrium'. Can you remember what they each mean? Look at our photographs of our day.
12th September 2017- Science Week
This week has been SCIENCE week, we have been learning about forces and magnets. We completed an investigation using toy cars and ramps. We tested different surfaces to see which material created the most friction. It was great fun and it taught us a lot about forces. Towards the end of the week, we are going to be investigating which materials are magnetic and non-magnetic.
7th September 2017- Welcome back
Welcome back to the Marvellous Macaws. We have had a very busy and exciting week! We are going to the National Railway Museum on the 19th September and we are all so excited to see Stephenson's Rocket in real life. There has been some fantastic homework brought in!
We have also chosen our new leaders for the school year 2017-18
School Council: Joshua and Maya
Eco- Ambassador: Kian
Fair trade Leader: Harry and Laney
Well done to everyone who applied and did a fantastic speech in front of the class! It was so hard to choose!