2016/17
After an incredible 2015/16 in sport, our pupils are now more engaged than ever in PE & Sport. Check back here for regular updates on what we have been doing and our successes!
Click on the link below to see our PE premium spending plan for 2016/17.
Playtime football league - december 2016
The Autumn term playtime football league reached its conclusion this week. This was the first time we have run this league, which is organised and ran by Mr Bean and the Y5/6 children. It has been a fantastic competition over the last three weeks, and the title wasn't decided until the very last game! Over 100 children took part in the league every week, which is amazing! Next term the league will be expanded to run seven weeks over the entire half-term, with new teams too. Team 7 are officially the champions for Autumn, after their superior goal difference pipped team six to 1st place. All of the children who took part deserve a huge well done for their effort, skills and organisation!
Taking secondary by storm - december 2016
The first full term of the year is almost complete, and not only have we been busy in PE & sport, but many of our ex-pupils have too! Our recording breaking Y6 cohort from 2015/16 have kept up their reputation by taking secondary school sport by storm! Ruby S and Hollie G of Shafton ALC put in an amazing performance at the first secondary cross country event, and it was fantastic to see the majority of the Shafton ALC netball team made up of girls from our school! Keep up the hard work everyone!
barnsley sportshall athletics qualifiers - december 2016
Winners & QUALIFIED (2 TEAMS)
Our Y5/6 Sportshall Athletics teams had huge shoes to fill after last year's team became our first ever group of children to qualify for the level 3 South Yorkshire Scholl Games! They didn't disappoint and worked incredibly hard for the full afternoon, they must have been exhausted by the end! We were lucky enough to be asked by Team Activ to host the event, with Dodworth St John's bringing six teams and us entering three teams. The top two teams qualified for the Barnsley Finals in January. Incredibly the teams that finished 1st and 2nd were.......Churchfield! Well done to all the teams for a fantastic afternoon of sport!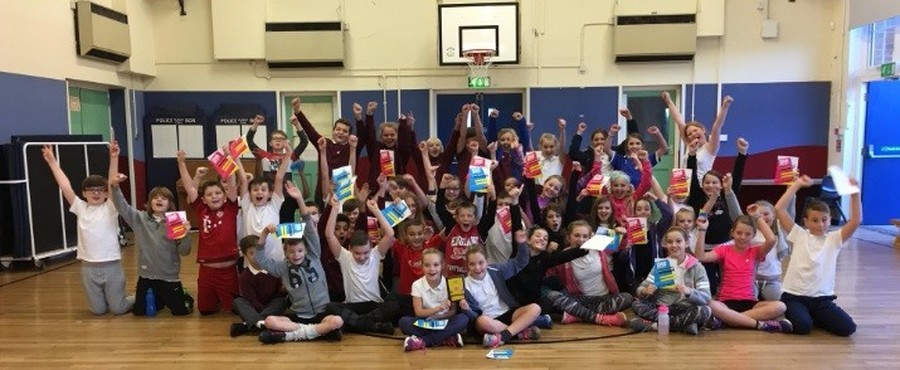 Y5/6 Football Festival - December 2016
The Football League took a break this month as all of the teams in the Netherwood League came together for a friendly festival of football! All of the teams played short 8 minutes games, and even though the weather was chilly, everyone kept active and enjoyed it! We entered two teams, and the results are below.
Churchfield A 3 - Churchfield B 1
Churchfield A 6 - Ladywood A 0
Churchfield A 4 - Ladywood B 0
Churchfield A 2 - Kings Oak B 2
Churchfield A 0 - Kings Oak A 1
Churchfield B 3 - Ladywood A 0
Churchfield B 2 - Ladywood B 1
Churchfield B 0 - Kings Oak A 3
Churchfield B 1 - Kings Oak B 1
Y3/4 Barnsley benchball competition - December 2016
Runners Up
It was another first this week as we entered our first ever Y3/4 benchball competition! This was a huge event at Barnsley College with 26 teams entering! Our teams absolutely loved the event and had a great time competing against other schools. Thank you Team Activ!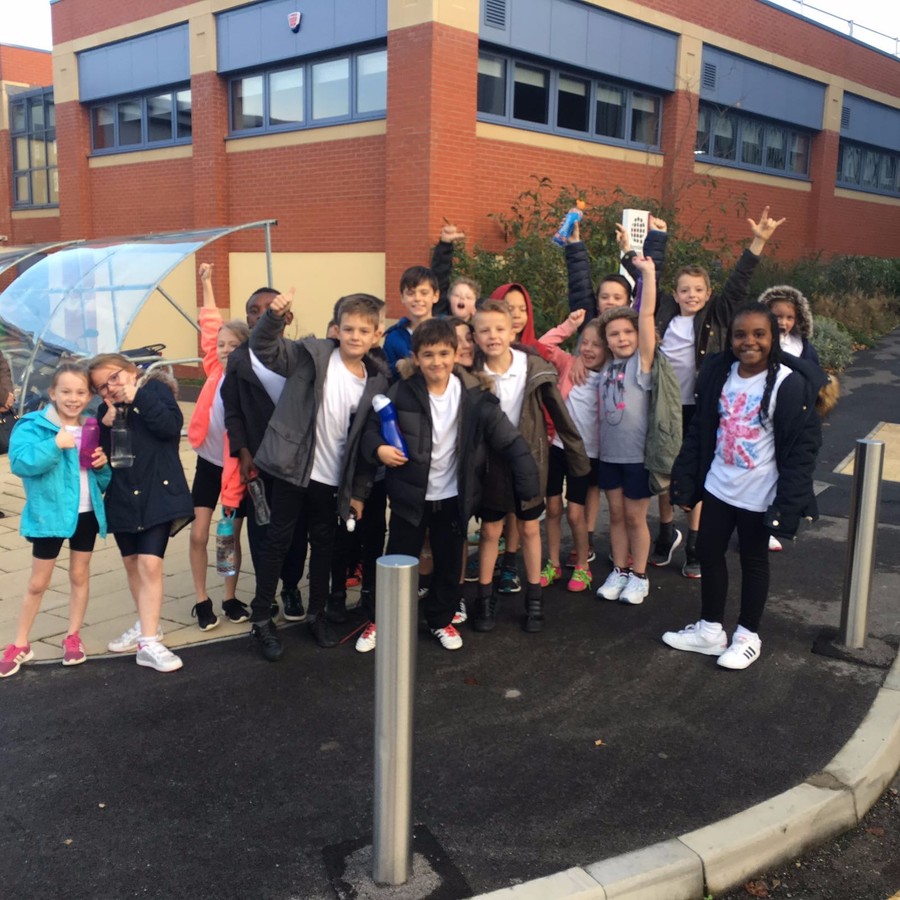 Y5/6 Barnsley Dodgeball Competiton - December 2016
WINNERS
We entered the first ever Barnsley dodgeball competition this week, and what a competition it was! 24 different teams turned up for the event, including 4 of our own! Games were played in a best of out of three system, and over 4 separate groups. Our Y5/6 teams had a great time and considering it was their first taste of dodgeball, played like pros! We are so proud of the teams, especially their sporting and honest attitudes! The event was a phenomenal success, with one of our teams even winning their group!
Churchfield A - WINNERS
Churchfield B - Runners Up
Churchfield C - 3rd Place
Churchfield D - Runners Up
Y5/6 Barnsley Football Finals - December 2016
Group B - 4th Place
It was a cold yet fun day at Netherwood this week with our Y5/6 team taking part in the Barnsley Football Finals. Despite playing smaller-sided games, our boys battled until the end and played fantastic! We just couldn't seem to find the back of the net on the day, but at least everyone had a great time!
Group B
Churchfield 1 - The Ellis 1
Churchfield 0 - Burton Road A 2
Churchfield 1 - Millhouse Green 2
Y3/4 BARNSLEY FOOTBALL FINALS - November 2016
gROUP a - 2nd place, GROUP D - 3RD PLACE
Our Y3/4 team made their debut in the Barnsley Football Finals this week at Barnsley College. It was the first ever time we have had a Y3/4 team for football! We entered two teams into the competition, with both playing some fantastic football. Both teams narrowly missed out on the quarter finals, but had a great time none-the-less! With many of the boys in the team being young siblings of our 2014/15 championship winning side, we're sure they have a bright future!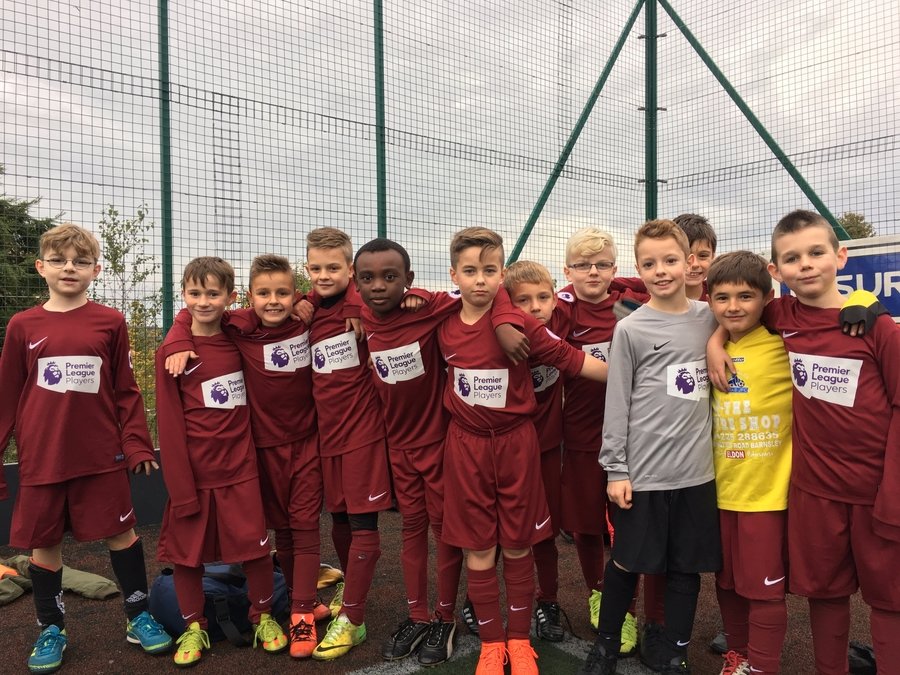 Y5/6 Barnsley Football qualifiers - OCTOBER 2016
3rd Place (QUALIFIED)
Our Y5/6 team were in action again this week in the Barnsley Football Qualifier competition. We even had some of our Y3/4 boys playing in the team with the older pupils, and we're incredibly proud of them! There were some fantastic teams playing, with our boys being no exception! Some of the games were nail-biters; especially our 1 - 1 draw with our neighbours Birkwood! Incredibly, it was the first ever time our teams have met! Watch this space for upcoming friendlies! After a tough competition, our team qualified for the Barnsley Finals in 3rd!
Churchfield 0 - Holy Trinity A 2
Churchfield 2 - Holy Trinity B 0
Churchfield 0 - High View 0
Churchfield 0 - Wombwell Park Street 0
Churchfield 1 - Birkwood 1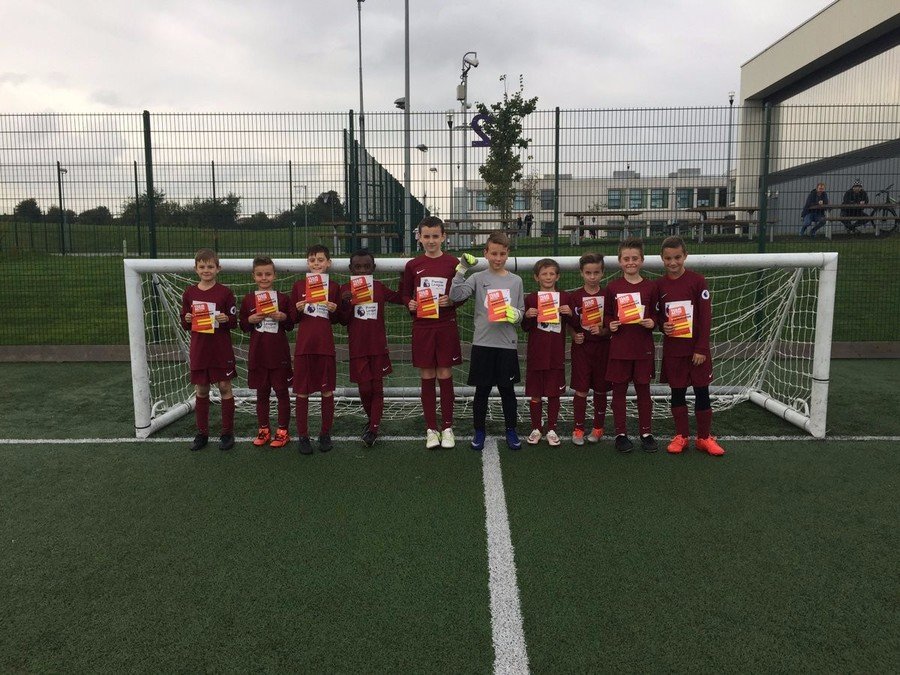 KS2 CROSS COUNTRY INDIVIDUAL QUALIFIER - OCTOBER 2016
Winners (QUALIFIED)
It was a (very) wet and windy day at Rabbit Ings Country Park for the first cross country event of the year! Our pupils were amazing and yet again continued our tradition of being incredible at cross country! Everyone worked incredibly hard, and most pupils even qualified for the Barnsley Finals! Some our pupils who had older brothers/sisters/cousins in our squad last year did their siblings proud! A huge thank you to all the parents that braved the weather to come and watch!
Barnsley Football League - October 2016
Churchfield 14 - Grimethorpe Ladywood 2
Goals: Callum (7), Alfie (5), Eddie (1), Diesel (1)
MOTM: Eddie & Callum
It was a perfect start to the 2016/17 football league, with our new-look Y5/6 team putting in a faultless performance to overcome Grimethorpe Ladywood 14 - 2 in the first game of the season. The game also saw many of our pupils making their debut for the school team, following in the footsteps of our championship winning and record braking team from the previous two years.
The game started slowly, but by half-time we were 2-0 up. After a quick team talk the team came out rejuvenated and proceeded to go on to score 12 more goals. Both teams played absolutely fantastic and deserve credit! What was more pleasing than the performance though, was our pupils carrying on their tradition of being one of the most sporting and respectful teams around. Well done boys! The result has our team sitting top of the table, with a +8 goal difference over 2nd place Kings Oak.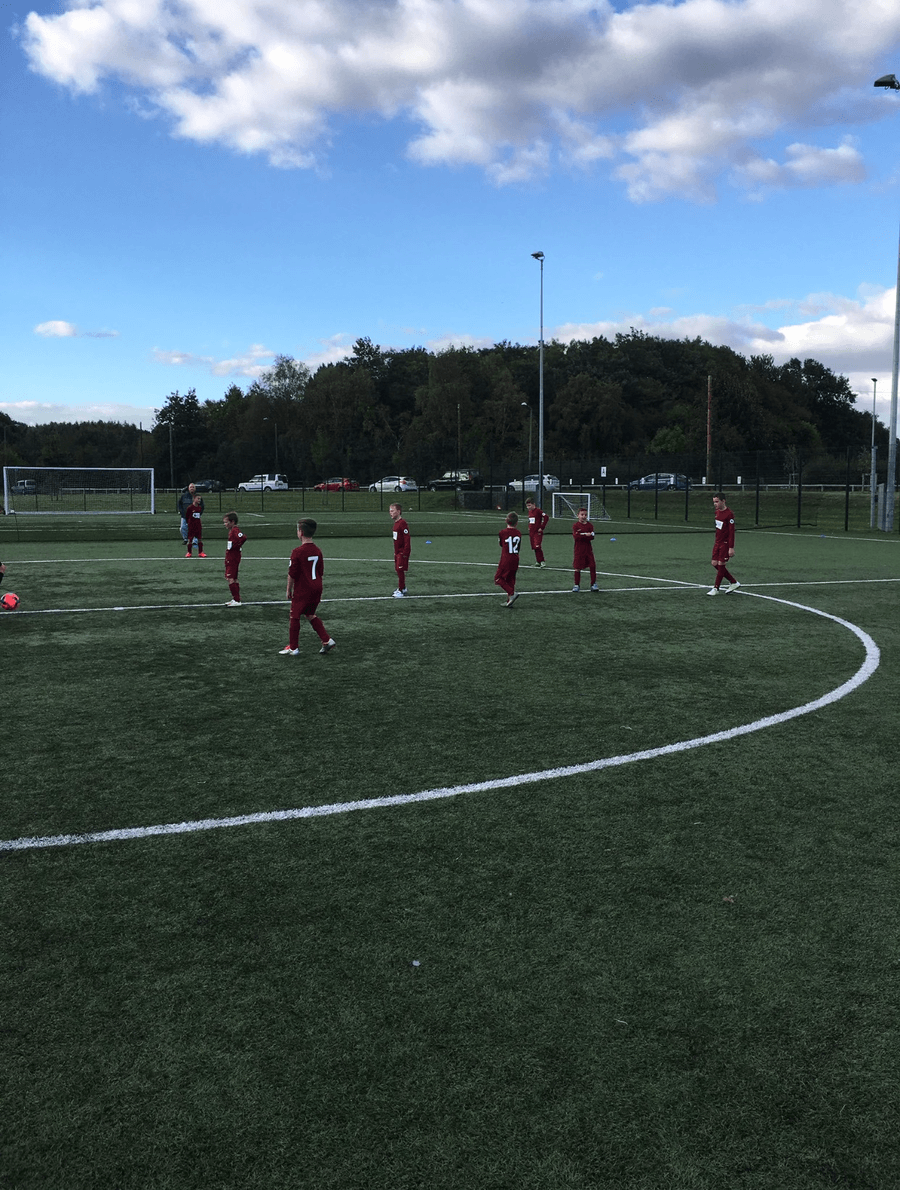 Year 2 Multiskills - October 2016
WINNERS
We were honoured to be asked by Team Activ to host one of the KS1 multi-skills events, and entered two teams into the event. For many of the pupils in our teams, it was their first ever sports event! We also carried on our tradition of producing some of the best leaders in the country by supplying Y6 young leaders to run the event.
Our teams did absolutley amazing, had a great time and even managed to come joint first! Well done Y2!