PE, health & sport are fundamental to everything we do here at Churchfield and we do't want anything to detract from our pupils' fantastic achievements - so we've purposely kept this page clear of much information so that our Sports Blog takes centre stage! If you'd like to view information on what we do, our schemes of work and our vision - just click the link here to access the 'Key Documents & Monitoring' page. You can also click any of the document links below - we've also included a link to our archived sports blogs from the last few years.
Personal Challenge November 2018
It was another amazing month for us with loads of children getting involved in this challenge. We have had Year 1,2,3,4,5,6 taking part in this challenge of how many shots they could get into the basketball in 30 seconds. We had helpers non stop throughout this event with helpers coming from as little as year 1 to year 6, their was no stopping these children from coming in and getting involved.
We had queues and queues of children lining up ready to take part every lunch. Each week we have given out values that were awarded in an assembly and dedicated to the school games ethos. We use these values in school to promote life skills for the future, these values they learn now will serve them well for the future.
December Challenge is speed bounce and we will continue with our assembly to recognise our children's achievements. Keep it up every one even if it is raining we will get our values in!!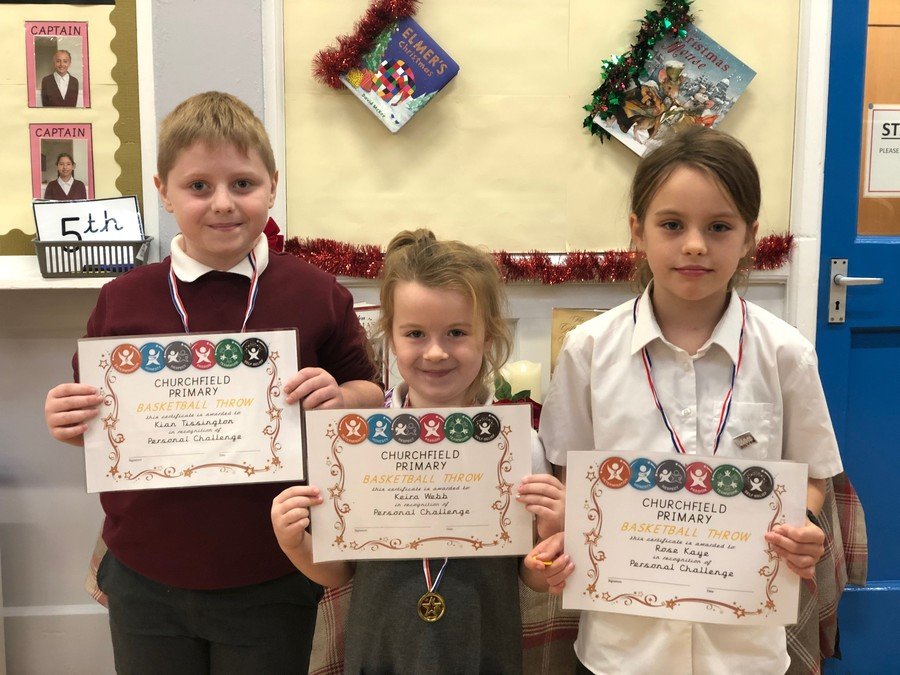 Year 5/6 Sportshall Athletics - 3/12/2018
Our Year 5/6 and a few Year 4 students went to Outwood Carlton on Monday to face 10 other schools to qualify for the Sportshall athletics finals!! Mr Jewitt took the team of 15 to tackle long jump, hurdles, shot putt and triple jump. They had to score as many points as they could to get to the finals and our pupils worked their socks off to get to second place and qualified for the Finals on the 13th December. If the children win this competition they will be the Champions of Barnsley. The team will try and claim this title on the 13th December at Barnsley College @ 1:00pm, it is set to be a real battle and we are sure they will try their hardest.
Events
Long Jump
Hurdles
Ladders
Shuttle Run
Shot Putt
Javelin
High Stepper
Triple Jump
Speed Bounce
Balance Beam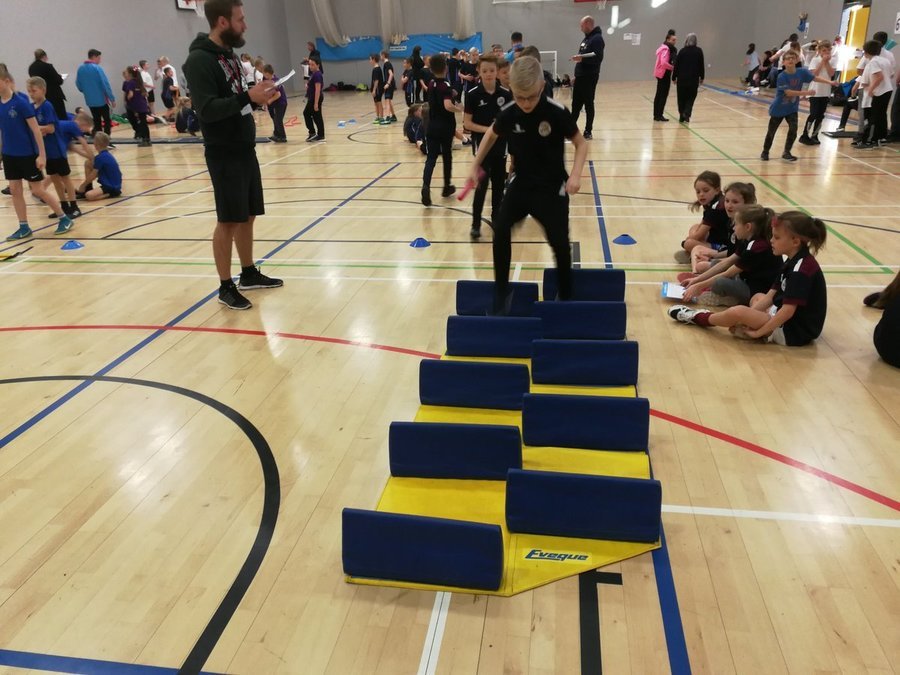 Year 3 and 4 Handball- 28th November
Today year 3 and 4 attended a handball competition at Barnsley academy. They competed in some friendly matches against 3 other schools and finished with a Churchfield derby. This was a participation event, therefore no scores were kept and the aim was to get children practising and involved in sport. They showed off some wonderful skills, even though handball is relatively new. We are looking forward to the competitive event next term!
KS1 Multi-Skills Competition - 19th November
Today, some of our Year 2 children participated in a multi-skills competition at Barnsley College. They all performed exceptionally well! Miss Exley's group (Churchfield Stingrays) were runners up, Mr Elvin's group (Churchfield Champions) came second and Miss Kaye's group (The Winners) came first! Well done to you all!
KS2 Cross Country Individual Finals- 16th November
Yet again, another outstanding performance from our children at the KS2 cross country individual finals. We had over 20 children in this event, having qualified for it back in October. All of our children gave it their all, completing this challenging run at Cannon Hall. Every child placed highly in their race, and each and every one of them should be so proud of their achievements. The top 5 from each race were given a certificate, with the top 3 receiving a trophy too! A huge well done to Erin and Poppy who snatched the silver (Erin) and bronze (Poppy) trophies for the year 4 girls, finishing second and third in their race! Thank you to all the children who took part, and to all the parents for their support!
KS2 School Games Cross Country
On Friday 9th November, KS2 competed in the School Games cross country event at Cannon Hall. This was a team event, where the top 4 children's placings were added together. These were year 3/4 and 5/6 boys and year 3/4 and 5/6 girls. Our children were, yet again, fantastic and some highly placed individual scores, meant our team scores were outstanding too. Our year 3/4 girls team came second in their group, with Poppy and Erin taking the gold and silver; meaning they qualified for the South Yorkshire finals! Our year 5/6 boys came fourth in their group, also qualifying for the South Yorkshire finals! We can't wait for the finals in February as we have a title to defend! Well done to all the children who took part, and the parents for their continued support!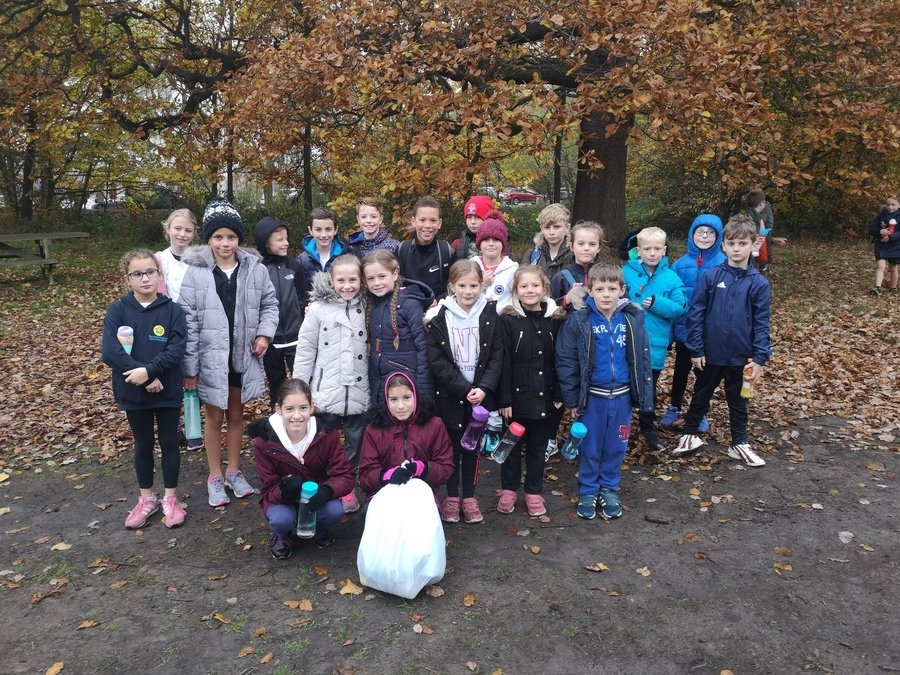 Y3/4 Football Tournament
On Thursday 8th November, a group of Y3/4 children competed in the TeamActiv Football Tournament at Dorothy Hyman Stadium. After a slow start, the children found their shooting boots which eventually took them to second place overall - the highest position the school has achieved at this tournament.
After a 0-0 draw and a narrow 1-0 defeat to begin, the children battled back to win two matches - scoring 3 goals in each! The final match resulted in a 1-1 draw, which meant the children just missed out on first place.
Logan Bailey (Y4) was named Churchfield's Player of the Tournament.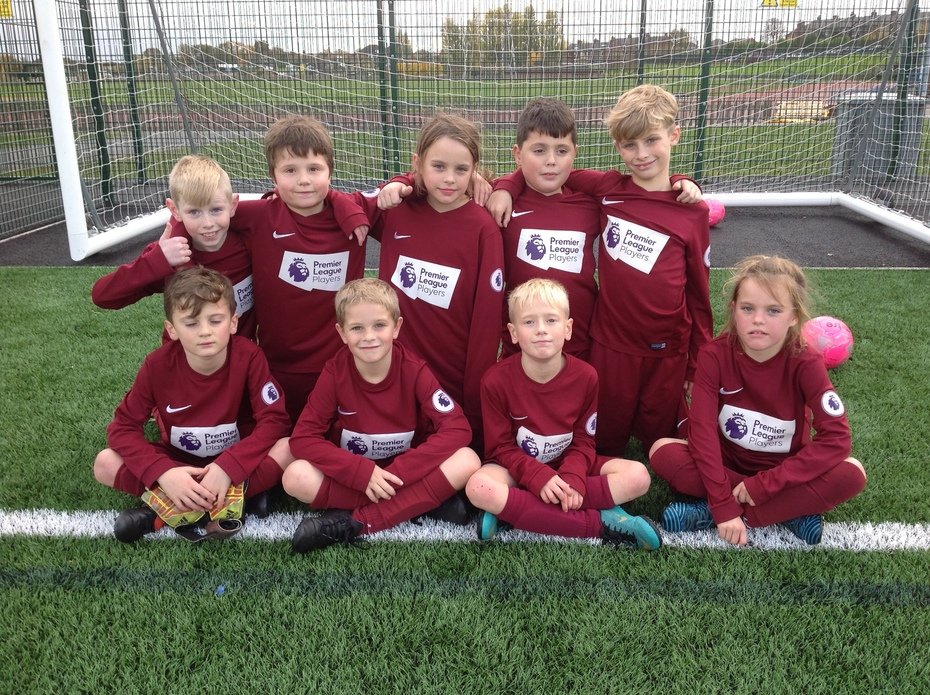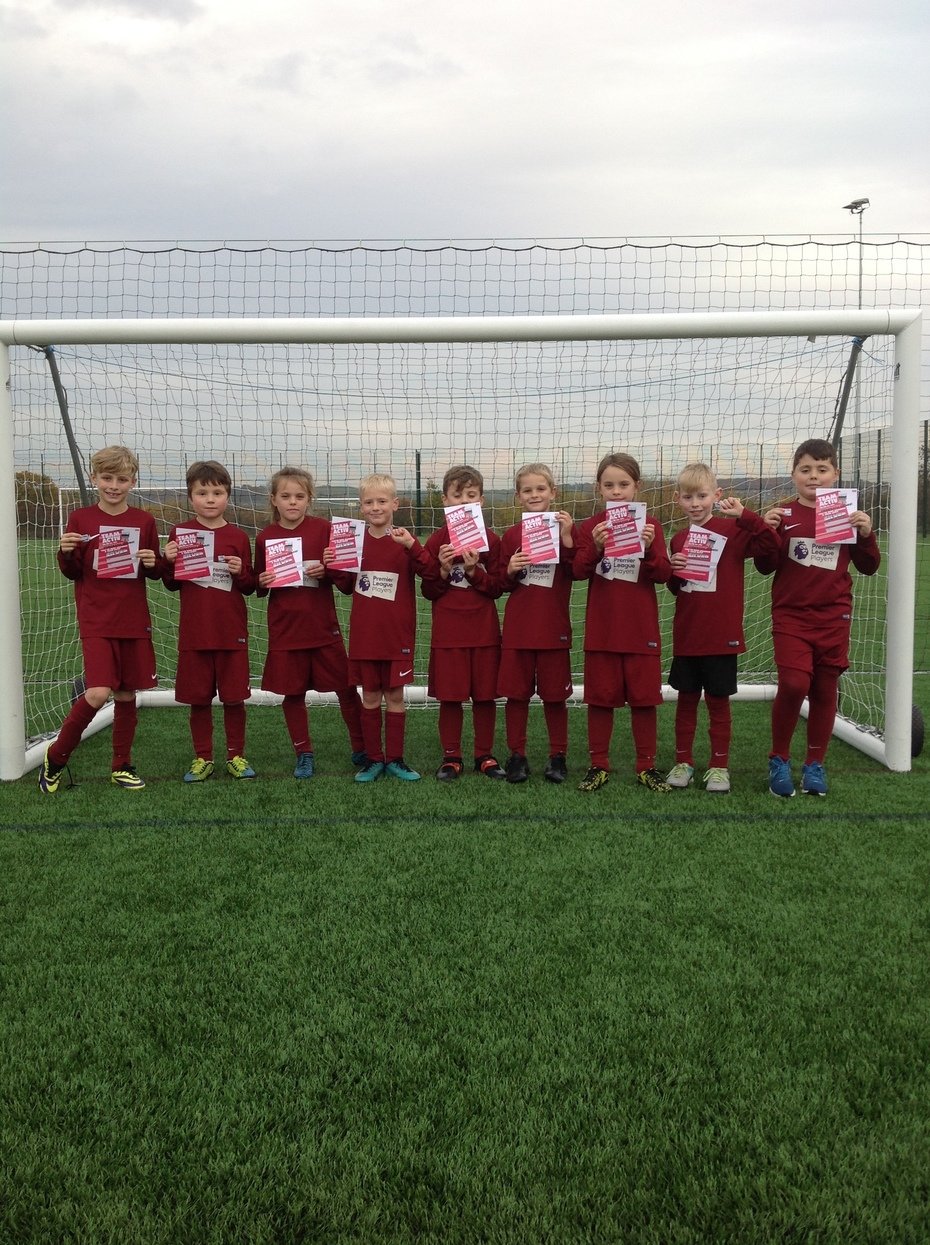 Personal Challenge - October Winners
It has been another fabulous month for personal challenge with our school taking part in shuttle runs this month!! The children joined in a clock like shuttle run challenge starting at one central cone and then moving round 4 cones as quick as they could.
We had some outstanding runners with KS1 and KS2 taking part, not only do our children take part but they also help to score and time all the activities making our challenges totally self ran by our children.
We had a queue of children every day lining up ready and eager to beat their own score and others. As usual at the end of the month we had a presentation within assembly where our children stood up and received badges and certificates. We had a joint winner for KS2 girls, the a boy winner from KS2 and a girl and a boy winner from KS1.
It has done wonders for our lunch times with children taking part in so many different activities other than our challenge, we have skipping, dodgeball and lots of playground games going off.
Well done every one and look out for our next challenge winners!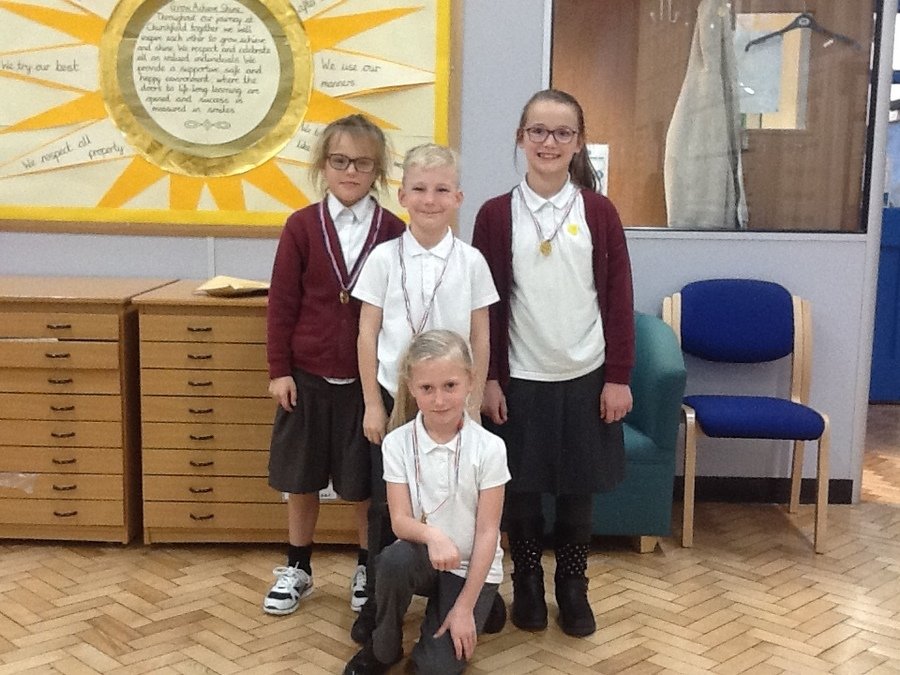 Y 5/6 Boys Football Finals
Some outstanding football was played at the Barnsley football finals today. Our boys competed against 6 other teams, who had qualified. The tournament started with a tough match; however, the boys battled through and showed off some fantastic skills and team work. This ended in a first game victory. Our second game was perfectly matched and again the boys played some wonderful football, resulting in a well deserved draw. The next 3 matches were hard work, but they didn't lose their cool and kept their heads in the game. Unfortunately, they fell short, losing these matches, but by only 1 goal. These losses didn't take their toll on the team, as they got stuck in to their final game. Another hard draw, with both sides playing well, but 3 goals later and it was a final win for Churchfield. They finished 3rd in their group overall, just missing out on a place in the semi finals (only on goal difference)! Well done to the boys, you should be very proud!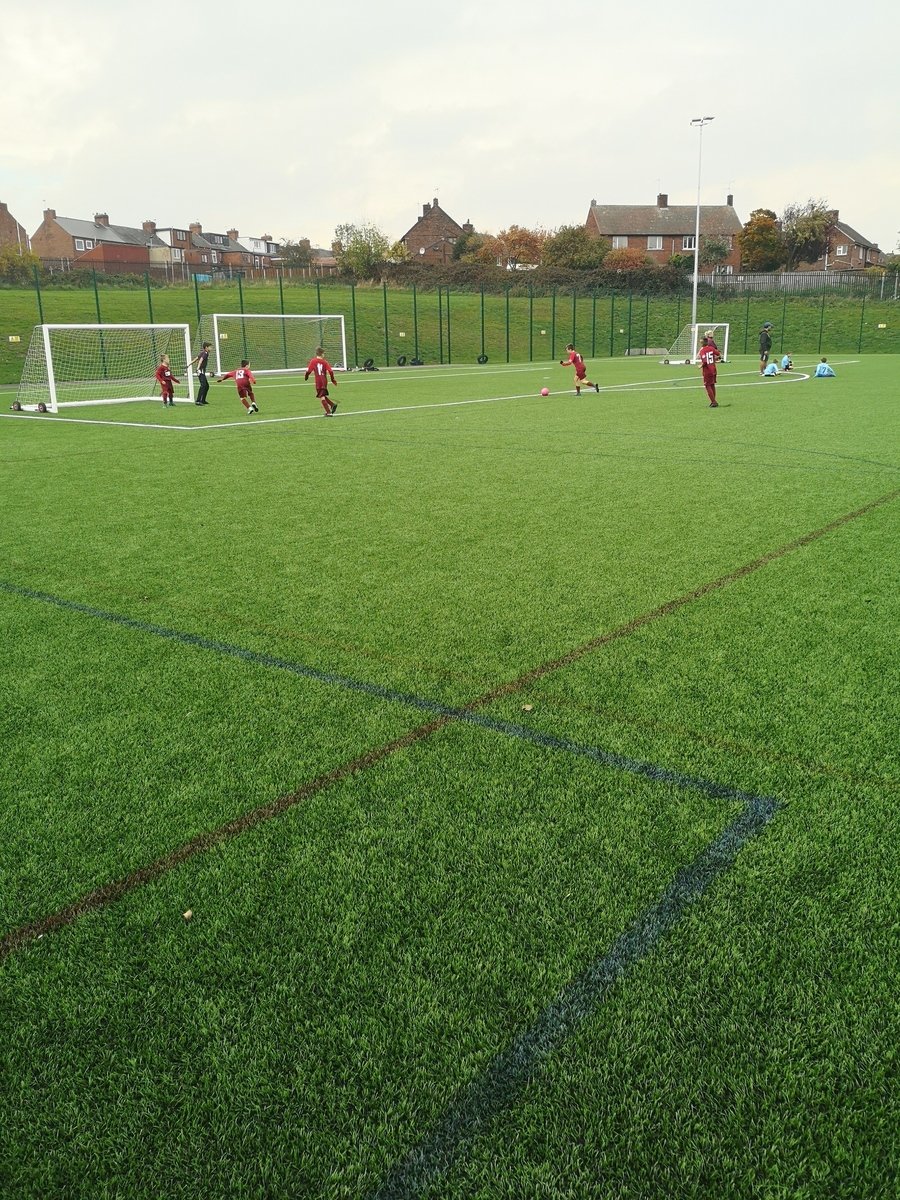 Year 3/4 Girls Football Finals
Amazing is one the words to describe the pure effort and determination the girls put into their games on the 25th October at Dorothy Hyman. They played against 8 other teams on the day from the local Barnsley area and they were on top form from the word go. Not giving any room for other teams to score or get goals past them they battled hard to end up topping the group with 22 points!! It was not over there for the girls though, we finished top of the group on points, so we had to decide the winner by goal difference......... After a grueling wait it was announced that we had also drawn with Penistone on points earned and goal difference, so a final was needed to be played to decide who would be the Barnsley Champions.
After a long 10 minute battle the girls narrowly missed out on the trophy coming second overall. They played their socks off, with goals from Poppy, Madison and Rose just constantly being provided. There was no stopping the girls the pure dedication put in was astonishing to see and to get to being the top 2 schools in Barnsley for girls football is a huge achievement they should be proud of.
To say these girls had only been put together 4 weeks ago they have done amazing and I am sure they will be a team to be reckoned with for years to come.
Results
Churchfiled 0 vs Penistone 0
Churchfield 2 vs Burton Road 1
Churchfield 5 vs Barugh Green 0
Churchfield 6 vs Shawlands 0
Churchfield 3 vs Springvale 1
Churchfield 6 vs Wombwell Park Street 0
Final Game
Churchfield 0 vs Penistone 2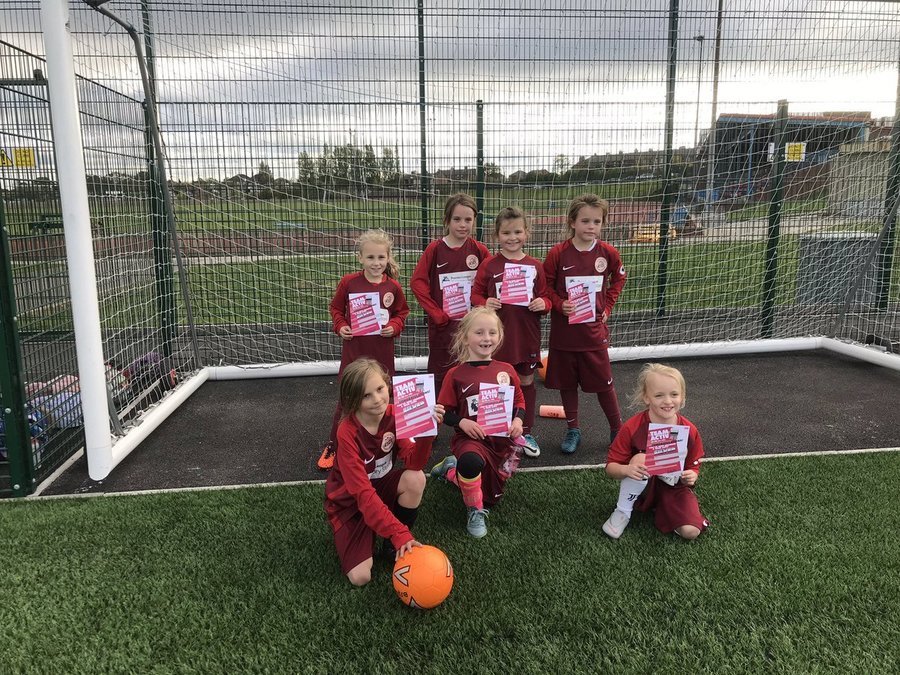 KS2 Cross Country- 24th October
What an outstanding day we had at the KS2 cross country event at Cannon Hall! We took 44 children from KS2 to the event, and a total of 22 qualified for the finals next month, by placing in the top 15. We took home 3 individual 1st place gold badges; Logan (Y3 boys), Poppy (Y4 girls) and Finlay (Year 6 boys), plus many other well placed achievements. Our combined team scores were also outstanding. We won 2 1st place golds badges (Year 4 girls and Year 6 boys) and 3 2nd place silver badges (Year 3 boys, Year 5 girls and Year 6 girls). We are looking forward to the finals next month! All the children should be so proud of their achievements and a huge thank you to all the parents who came to support us! Yet another, fantastic result; not bad for a school without a field!
Y5/6 Football League - 19th October
Churchfield FC 8 - Joseph Locke FC 0
Today marked the start of the 2018/19 Team Activ Football league and what a start it was! The Y5/6 team put on a faultless performance against a hard-working and defensively strong Jospeh Locke. From the word go the team went into all-out attack and worked hard to maintain possession, playing a passing game whilst looking for openings in the defence. After 10 minutes we were 1-0 after a thunderous effort from Archie A; however, the Joseph Locke keeper make some incredible saves! It was a fantastic team performance and we're all proud of the team! The result has Churchfield sat atop the East League after the first round of fixtures.
Scorers: Jacob (3), Archie A (3), Eddie (1), Aston (1)
MOTM: Archie A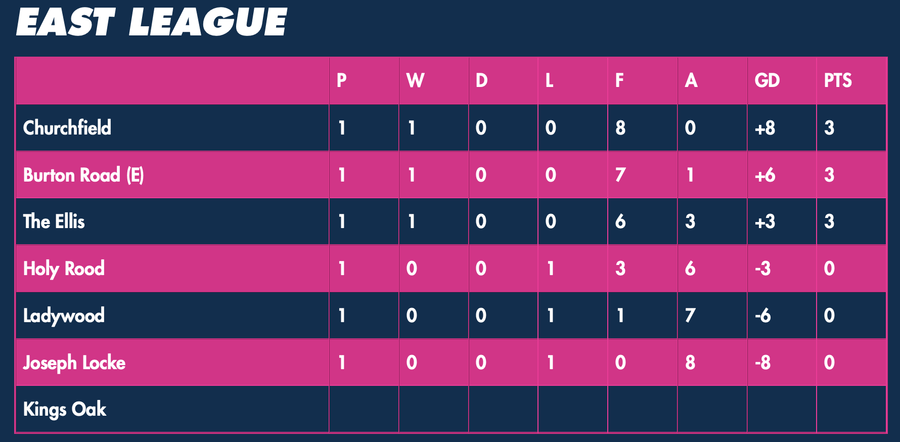 Year 5/6 Girls Football Finals - 19th October
It was another amazing performance for the girls in our football team on Tuesday with the girls battling hard to try and get themselves to be the Barnsley girls champions. We were put into group B where we were up against Wombwell Park Street, Penistone and The Ellis. The games were do tight and the girls showed amazing enthusiasm and commitment to each game they played. Poppy had 3 shots on target and they were blocked by a fabulous goal keeper from The Ellis. Aimee shot a stunner of a goal straight past one of the keepers at Wombwell Park Street. Penistone was neck and neck coming from 2 - 0 down to clawing their way to 3-3. It was an honor to be their and part of the team. Well done girls and keep up that hard work.
Churchfield 3 vs 3 Penistone
Churchfield 4 vs 0 WPS
Churchfield 2 vs 1 Burton Road
Churchfield 0 vs 2 The Ellis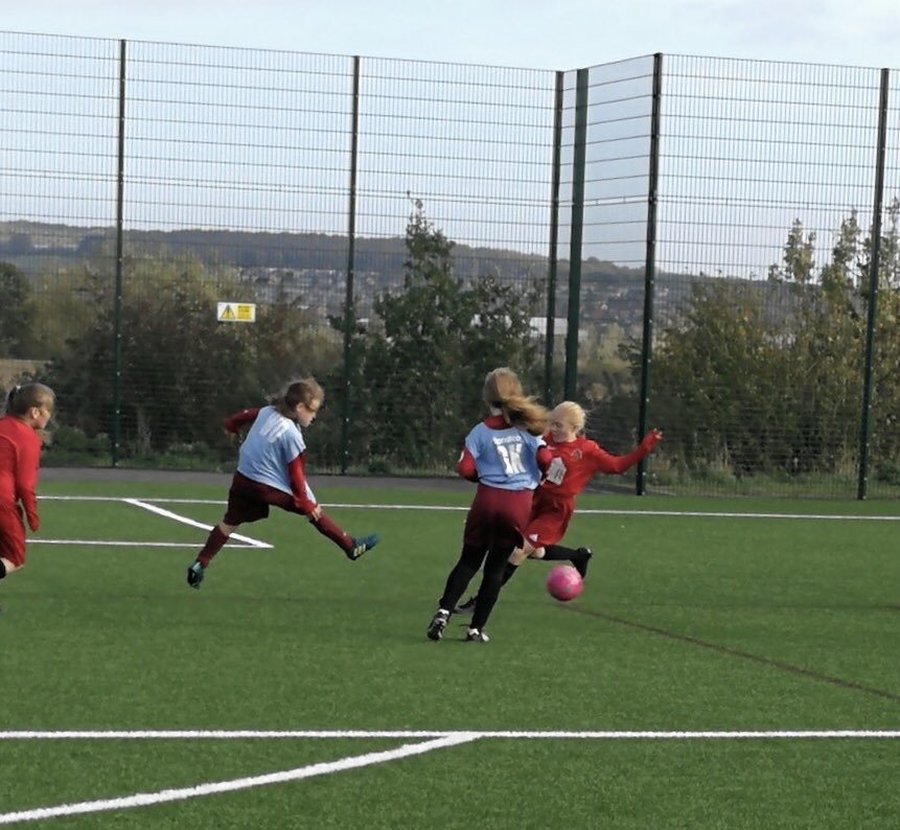 Personal Challenge - October
This month sees our next personal challenge coming to our active lunch times. We are having all our children take part in a clock shuttle run challenge. The children start at the green cone in the middle of our clock and they have to run round to each yellow cone and back to the green each time. Over the course of the month the person with the quickest time will win a medal and certificate and their picture will be out up in school for everyone to see. We had 6 children who got a medal and certificate last time for our skipping challenge this time we will have a KS1 winner, Year 3/4 and 5/6 winner for boys and girls.
The amount of children who have been taking part in this has been amazing with nearly all our children at Churchfield getting involved and straight into the challenges set for them. I cannot wait to see the wall when it is done with all our winners and to see who the winner will be this month.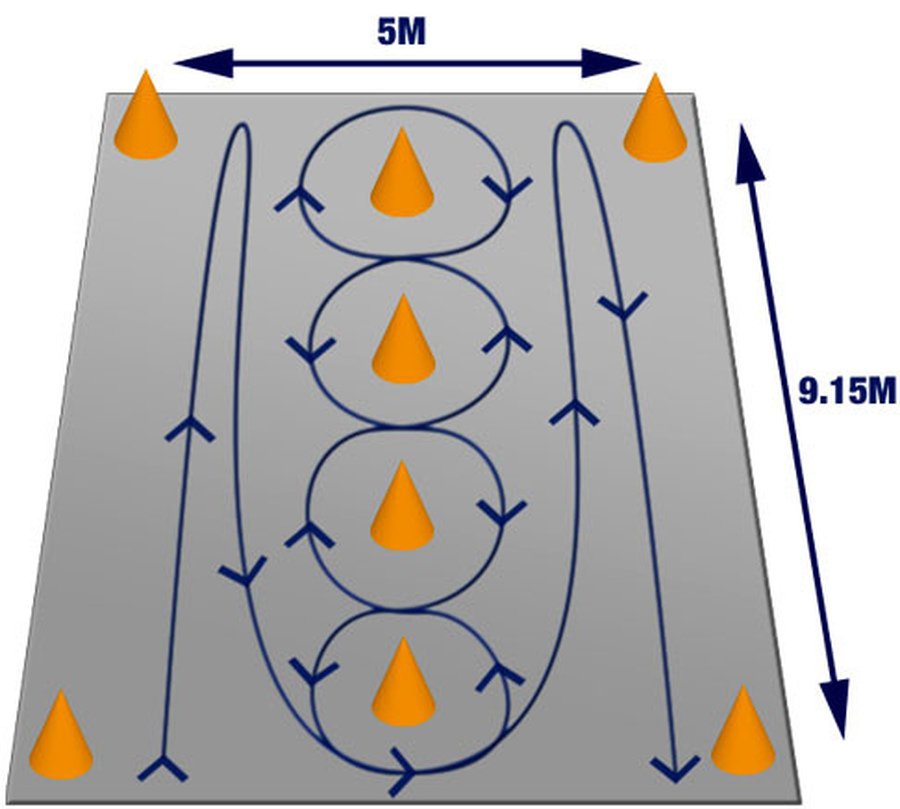 Personal Challenge - September
Finally after a month of waiting we have our skipping champions!!! Every month we are doing a personal challenge so all our children within school can get involved and not only compete against others but compete against themselves.
They have worked so hard and got really involved in the activities that we have had out for them at lunch time. We have had 100's of children taking part this month in this challenge and they are raring to go for the next challenge.
They have all enjoyed skipping that much that they have wanted it to carry on at lunch time which is amazing as we want to promote activity as much as possible as we feel this contributes to a more active mind.
Stay tuned for more of our amazing children taking part in personal challenges.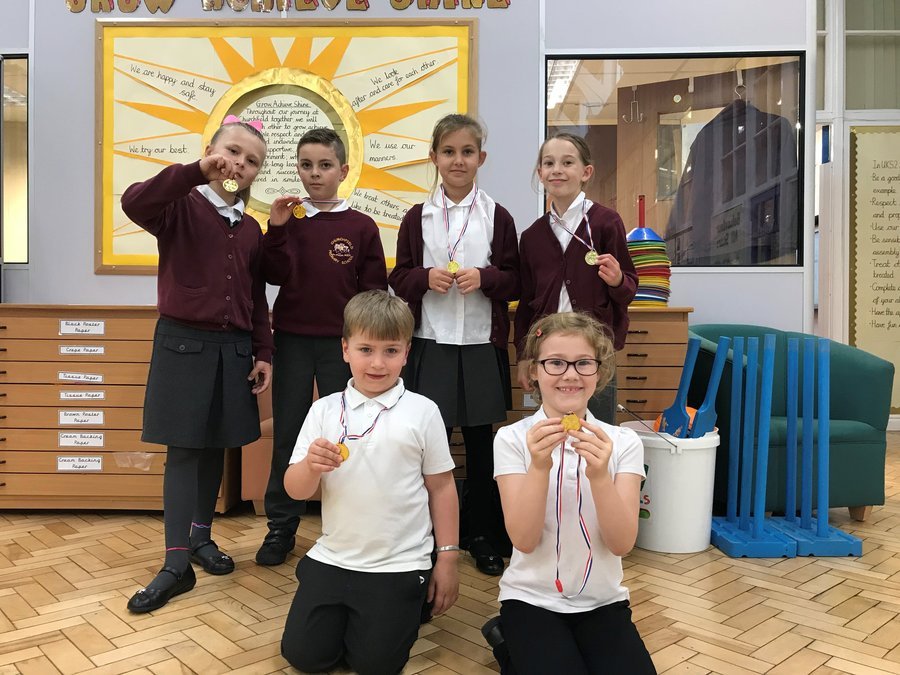 Year 5/6 Girls Football Competition - 12th October
GOTM = Poppy
Our Year 5/6 Girls and a few children from Year 3 and 4 took on schools from the local area in a football competition at Dorothy Hyman Sports Stadium. The girls were amazing, they played their hearts out and gave it 100% even in the cold, wet and windy weather. They took part in 4 games and were non stop on the ball and playing as a strong team. We went for a formation of 2,2,2 with our great keepers Maddison and Poppy taking it in turns to save and ball coming their way. The other teams put in a top effort each time they played us, but the girls were dominant from the minute the whistle blew. We had a 7-0 victory to open our games off against Ladywood Primary, then a quick rest and straight onto another 2-0 victory against Penistone St Johns. Finally we played Ladywood B team and once again the girls put on a stunning performance and won 5-0. Penistone St Johns played us for a final time as a rematch and the girls that time scored 3 stunning goals. The team was amazing and the rest of the schools were as well, a truly inspirational performance. We are excited for the Finals now!
| | | | |
| --- | --- | --- | --- |
| 0 Ladywood A Vs Churchfield 7 | 0 Penistone St Johns vs Churchfield 2 | 0 Ladywood B vs Churchfield 4 | 0 Penistone St Johns vs Churchfield 3 |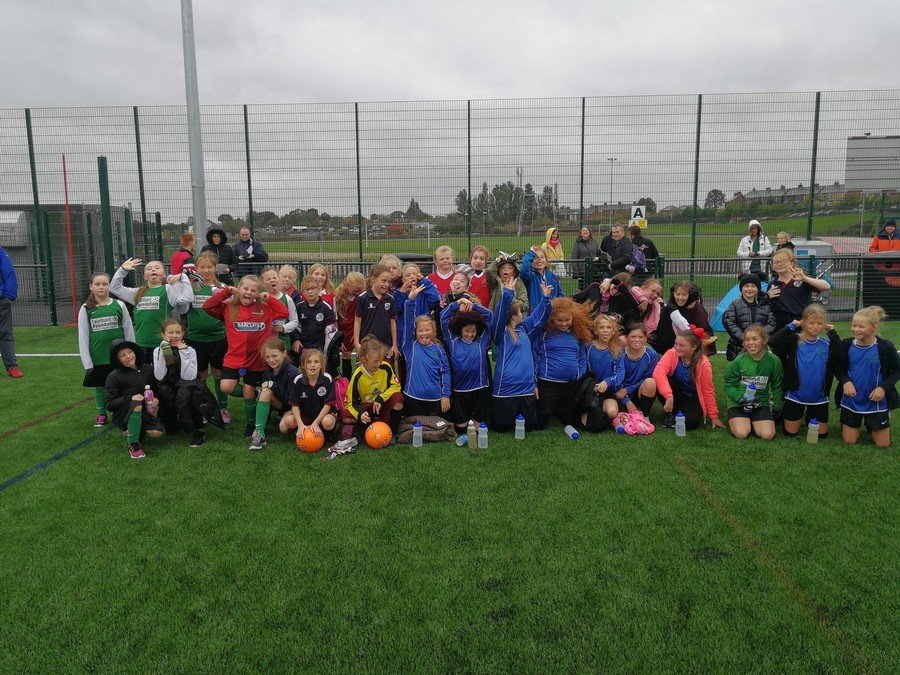 Y5/6 Football Friendly - 12th October
Churchfield FC 3 - Springvale FC 1
Our Y5/6 team got their pre-season preparations off to a flying start with a hard fought 3-1 victory over Springvale FC (Penistone). Conditions weren't great as it was a (very) wet and windy day, but the boys battled through and put in a fantastic performance. We tried a new, more attacking-focused formation for the first time and the team really gelled together and controlled the pace of the game by retaining possession for large portions of the match. The first half started slow with few chances for either side before Springvale scored a stunner to make it 0-1. The team didn't let their heads dropped and answered almost instantly when Eddie played a through ball to Jacob who fired the ball into the top corner to make it 1-1 going into the half-time break. In the second half Eddie put in a true captain's performance with 2 goals to make it 3-1.
Scorers: Eddie (2), Jacob (1)
MOTM: Eddie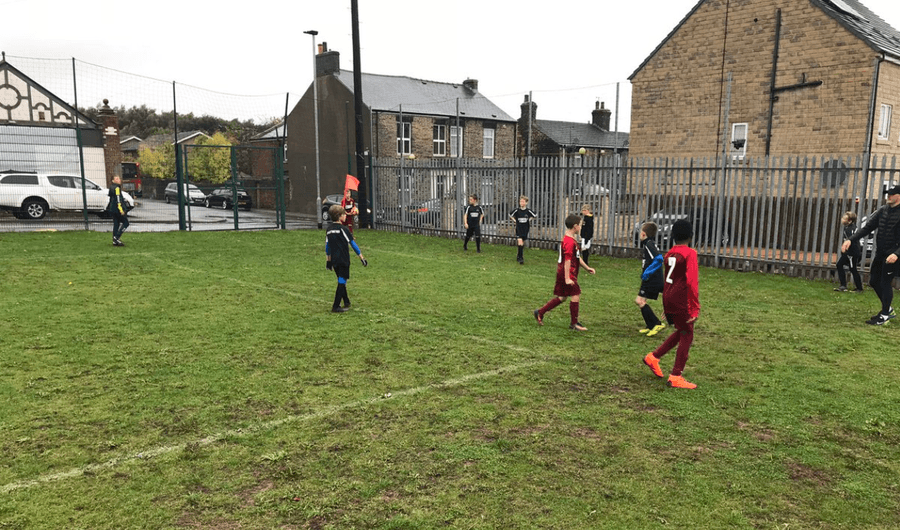 Y3/4 Football Friendly - 12th October
Churchfield FC 7 - Springvale FC 7
What a game! Out Y3/4 football team traveled up to a (very wet & windy) Springvale to play their first match of the season on Friday. Things didn't start too well (playing against the wind, and uphill) with the team going 5-0 down within 5 minutes. After Archie converted from the penalty sport to make it 5-1 the comeback was on! At half-term Springvale were 5-2 up. The team came out in the second half determined to pull the game back and it was neck-and-neck for the next 20 minutes! With 15 seconds left on the clock, Logan slotted home from close range to make it 7-7. We finished the game with a (very tense!) penalty shoot-out, and after going to the third round of sudden death, the Springvale keeper pulled off an incredible save to push Louie's shot wide. An incredible start to the season!
Scorers: Archie (3), Logan (2), Thomas (1), Alfie (1)
MOTM: Archie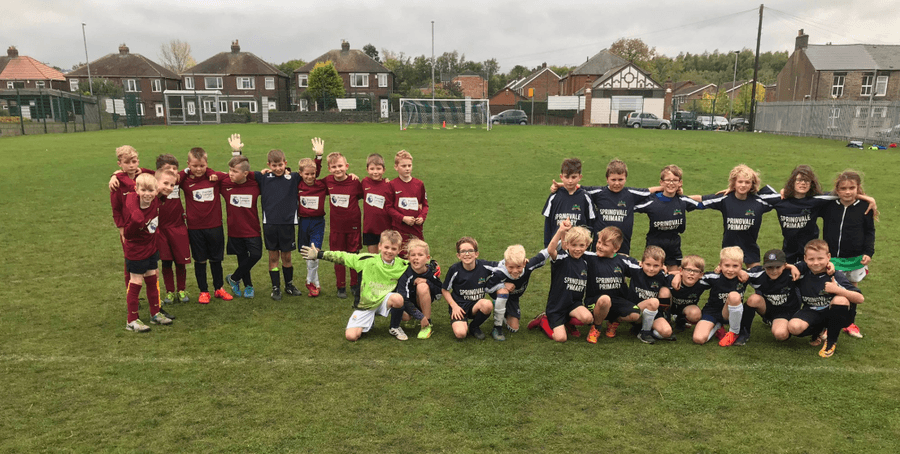 Year 3/4 Multi skills- 4th October
On Thursday, Year 3 and 4 kicked off this year's sporting events at a multi skills competition at Netherwood. 36 children took part in a variety of skill based activities in teams of 12. All the children were fantastic and showed off some wonderful skills. 6 children were selected for their outstanding teamwork, and will receive their certificates next week! Well done to all the children who took part!
Cudworth Churcfield FC New Kit - September 2018
We are extremely grateful to the fantastic people at the Premier League Football Foundation for supplying out school teams with this fantastic new Nike kit this year! The shirts have the official Premier League badge on the sleeves and our school logo will soon be on the front!