University for Life
As part of our commitment to empowering our children to become life-long learners, and raising aspirations across school, we currently run the University For Life scheme. University for Life is about providing children with alternative and exciting lessons that would not normally be part of the curriculum. These sessions aim to provide children with various life skills, and are based on real university courses.
Each term, every pupil from Y1 to Y6, will take part in a 'course', as part of a mixed age group. Over the course of a year each pupil will complete three courses. At the end of each course, children receive either an undergraduate, postgraduate or masters qualification in the course they have studied. One pupil from each course will be chosen at the end of the term for the distinction award of excellence.
Our University for Life groups are split into university teams. Currently we have Manchester, Birmingham, Sheffield and Cambridge teams.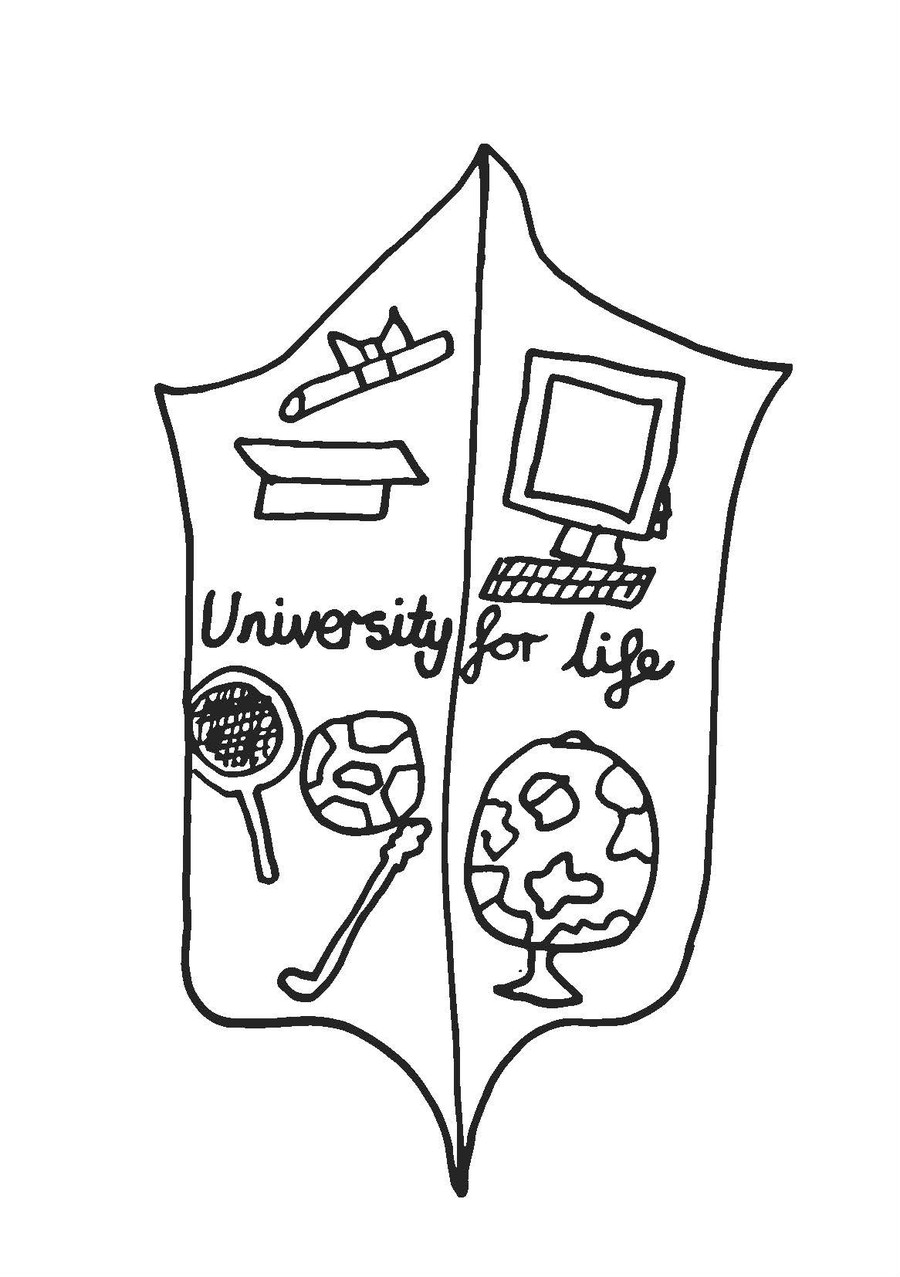 Current Courses
Undergraduate Courses
Years 1 and 2
Mrs Garsden - Creative Writing
Miss Thomas - Science
Miss Millard - Music and Art
Miss Exley - French
Postgraduate Courses
Years 3 and 4
Mrs Harris - Performing Arts
Mr Winslow- Geography: Mexico
Miss Wigston - Art
Miss Senior - Textiles
Masters Courses
Years 5 and 6
Mr Jewitt - Sport Coaching
Miss Taylor- Business Studies
Miss Daniels - Quilling
Mrs Bailey - Art
Graphic Design Group 2018
U4L Autumn Term 2017-2018
Birthday Celebrations
Friday 10th June 2016
Today marked the celebrations for The Queen's 90th birthday.
In honour of this momentous day, Birmingham 1 and Birmingham 2 created portraits of The Queen.
Birmingham 1 (years 1-3) used ICT skills to draw The Queen using a computer art programme.
Birmingham 2 (years 4-6) used fine art pencil drawing skills to created a detailed sketch of The Queen.
I'm sure The Queen would be suitably impressed!
U4L 2016-2017
U4L 2015-2016
Graphic Design 2015-2016
Each Graphic Design group completed a design brief to research, design and create packaging for a healthy drinks company 'Jolly Juice.' They designed their own images and typography on the computer. Here are the children's finished designs.
U4L 2014-2015