SEND (Special Educational Needs & Disabilities)
At Churchfield Primary School we strongly believe in inclusive eduction for all. We believe that children should be supported and have their learning differentiated in order to meet their individual, specific needs. We value each child as a unique individual and and make sure that our provision enables all to be safe, be happy and succeed. On this page you will find a number of documents regarding our SEND provision. If you have any questions about SEND at Chuchfield or concerns about your child, contact our SENDCo (Special Educational Needs & Disabilities Co-ordinator) or IDL (Inclusion Development Leader), Mrs Nelson or Mrs Dixon respectively via the school email address. To view more details on our inclusion team, visit the staff section. Click the buttons below to view more specific details, including Barnsley's local offer. We work with a number of outside agencies in order to provide the most effective provision and opportunities for all of our pupils.
Click on the link below to access Barnsley's Local offer for SEND.
Use the file browser below to access key documents.
Our Sensory Room
Take a look at the photographs below to see our fantastic sensory room. We have a selection of state of the art equipment specifically designed to meet a range of sensory needs including deep pressure, movement, sound and smell. Our equipment includes; vibrating panels, light infinity box, bubble tubes, projector, aroma panel as well as many more!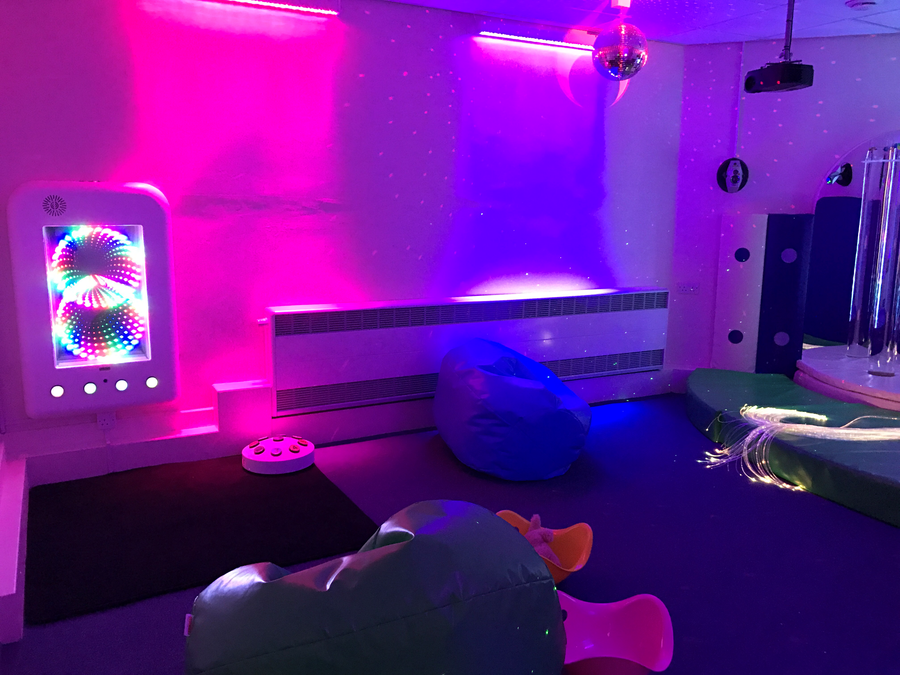 Churchfield Primary School believes that for pupils with identified needs the Sensory room provides a means of understanding, developing awareness and making sense of their surroundings. For some children the opportunity to access sensory activities provides prerequisites for accessing other areas of the Curriculum.
Offering a Sensory approach enables pupils improve, use and integrate their visual, auditory, tactile, olfactory and kinaesthetic awareness and skills.
Churchfield School believes that the teaching of sensory skills is vital for development and enhances the experiences of pupils of all abilities. The Sensory room therefore contributes to the schools aim: to provide a rich and exciting curriculum, with opportunities for all, in a caring and supportive environment that enables pupils to realise their full potential, develop their confidence, determination and resilience to achieve high personal levels of knowledge, skills and understanding. All children have individual needs, many of which can be met within the normal environment of a classroom, through a differentiated curriculum and approach.
Taken from Our Sensory Room Policy Jan 2017