Well-Being
We are lucky enough here at Cudworth Churchfield to have very highly-skilled staff who are here top support you and your child in anyway that we can. As part of our Well-Being Team we have a Well-Being Manager, Behaviour & Attendance Officer and a Learning Mentor all based on site full-time. We strongly believe that children learn best when they are happy, settled and have good attendance and strive to ensure that every child has the opportunity to succeed!
Meet Our Well-Being Manager
Our Well-being Manager, Mrs Phillips, is here to support both children and families. Her role is to provide support and information to parents and carers. Our Well-being Manager liaises with school staff, parents and external agencies always in the best interest of the children. She investigates concerns raised by parents/carers, pupils and teachers, as agreed by the Headteacher, focusing on early intervention so that little problems don't become big ones.
Mrs Phillips is here to offer support to you in any way that she can. She is also our representative for the Cudworth Food Bank. If you feel a food voucher would help your family, please call in or contact school on 01226 710523, then press '2' to access a direct link to Mrs Phillips.
All matters will be treated in the strictest confidence.
"I work to encourage parental involvement within school and hope to empower parents to take an active role in their child's social, emotional and educational development. I can help to overcome barriers to your children's learning by ensuring there is effective dialogue between parents and teachers with regard to your child's progress. As part of the Safeguarding Team I work closely with outside agencies to support you and your child by offering a confidential service to families at times when there may be changes in their lives or extra support is required. I am here to listen and care in a non judgemental way. I have access to an extensive range of information, which means I am able to signpost parents to a variety of services who may be able to help." - Mrs Phillips
Here are some comments from our pupils & families
"I always feel safe talking to Mrs Phillips and she helps me when things are hard,"
"Mr Phillips has been a huge help, pointing us in the right direction when we needed support,"
"Mrs Phillips is a familiar face who we always feel comfortable visiting when we need advice or support,"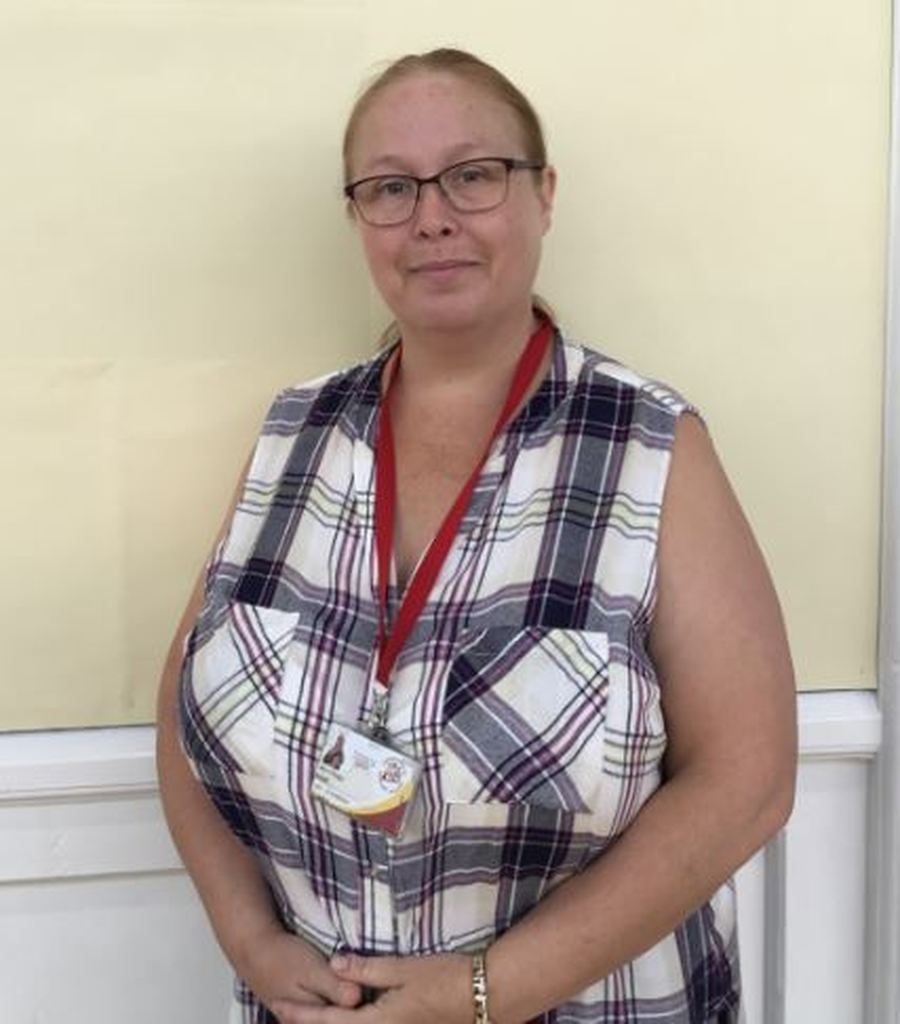 Meet Our Learning Mentor
Our learning mentor provides a complementary service to teachers and other staff, addressing the needs of learners who require help in overcoming barriers to learning in order to achieve their full potential. These may be social, emotional or behavioural, and are addressed through one to one support and small group work. We are pleased to be one of the few schools able to offer this fantastic service to all pupils that require it. Mrs Young is available for pupils or parents to talk to, as and when needed, and can also assists pupils in dealing with various issues, such as: bereavement, anxiety, friendship and confidence. Our learning mentor has a dedicated room in school, that provides children with a safe and comforting environment.
"I am here to support all children throughout school, and to help them, to help themselves overcome any social, emotional and behavioural barriers they may have which affects their or other's learning. This is through focussed 1-1 support and small group work promoting discussion, turn taking and social skills.
As well as regular weekly sessions, children are also able to see me when the need arises, dealing with issues as they occur. During the mornings, I also work with children in a classroom situation, giving extra support and encouragement where needed." - Mrs Young
Here are some comments from our pupils...
"I love visiting Mrs Young, she really helps me feel better when I'm down or angry"
"I know I can always talk to Mrs Young, she'll listen no matter what."
"I learnt to take turns and get along with loads of people thanks to Mrs Young, before her I found it really hard!"