Welcome to Year 3
Welcome to our Year 3 Pupils' page. Here you'll find everything that we've been up to, useful links & dates, photographs and our work.
Classes
7 - Noble Narwhals - Mrs Hughes & Mrs Harris
8 - Magnificent Manatees - Mr Winslow
PE Days
Tuesday - Astroturf
Thursday - Gym
Skull Excitement - 8th May 2019
We have had an exciting week so far in Year 3. After researching about rain forests, Sheffield University set us a skull of an animal they have found in the Amazon rain forest to help them identify it. We have looked at different teeth types and how to classify animals into herbivores , omnivores and carnivores from their teeth. Over the next few days we will be writing a report on our analysis of the skull. What animal will it be?
Easter Craft Morning - 4th April 2019
Another great turn out for our very successful Easter Craft morning, where we invite parents to come along and take part in creating crafts with their children. Each term we try to run these days in school to add something extra to school. It gives parents and insight into how well their children behave and the things that they can do.
This also gives an opportunity for parents to meet other parents and to get to know their child's class teacher, which we feel is vital.
Keep looking out to see when our next days will be and what crafts we will be creating.
Thank you for the support from all staff, parents and children this could not be possible and as successful as it is without you.
Anglo-Saxons - WC 4th February
This week will are starting to learning about the next main invaders into Britain, the Anglo-Saxons. On Monday we have learnt where the Anglo-Saxons came from. This was Denmark, the Netherlands and North West Germany. We found these places on a map of Europe and used a key to label them.
Roman Times - WC 28th January
This week we have been learning all about the Roman army and why they were so successful invading countries. We learnt the different formations the army formed for attacking and protecting. Both classes then carried these formations in the playground.
Photos coming soon.
Welcome back - wc 7th January
Welcome back to all our children after the Christmas and New Year break. This week the children have begun a new topic focusing on different groups of Invaders and Settlers. We have had some fantastic homework on the topic brought in this week - well done to all of the children who have taken the time to produce some great work!
Straw and Order- WC 10th December
Congratulations Year 3 on another successful Christmas performance. Here are photos of you in action. Thank you again to all the parents and carers who supported our show.
Y3/4 Football - 8th November
On Thursday, a group of children participated in the TeamActiv Football Tournament at Dorothy Hyman Stadium. The team played fantastically well at times and managed to finish in second place overall - the highest position we have achieved at this event!
In the five games played, the team won and drew two matches, and were narrowly beaten in the other.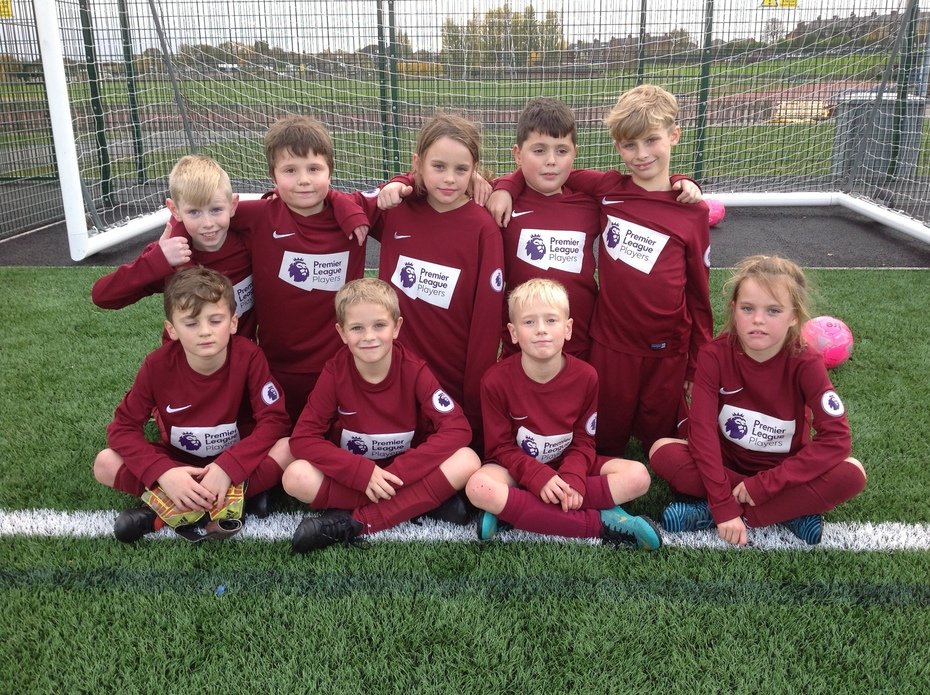 Battle of Britain - W/C 5th November
This week we have been learning all about the Battle of Britain and the different planes both Britain and German flew. With our new knowledge we then wrote newspaper reports about the Battle of Britain.
These will be available for viewing in our Museum on 20th November!
Harvest Assembly- 18th October
Year 3 pulled off a spectacular performance at this year's Lower Key Stage 2 Harvest Assembly.
This year the theme was 'World Hunger' and we learned about World Hunger Day on the 16th October.
Can you tell a grown up all about #zerohunger?
Harvest preparation - w/c 8th October
In preparation for our Harvest Festival next Thursday, we have been learning about the #zerohunger campaign, which is aiming to put an end to world hunger by 2030.
In class we have been discussing many aspects of this, including how we can limit food waste, eat healthier and the impact war can have on hunger - which links to our WW2 topic.
Rationing - 5th October
This week we have been learning about rationing during World War Two. We were all very shocked with the small amount of food which one person was provided on a weekly allowance, for example, just two rashers of bacon! This prompted a discussion on how many rashers of bacon some of the children had on a bacon sandwich!
We also welcomed two new children to Year 3 this week and hope they have enjoyed their first week at Churchfield.
Eden Camp - 20th September 2018