Welcome to Year 4
Welcome to our Year 4 Pupils' page. Here you'll find everything that we've been up to, useful links & dates, photographs and our work.
Classes
9 - Dedicated Dolphins- Miss Wigston
10 - Talented Turtles- Miss Senior
PE Days
Monday -Astro Turf
Wednesday - Gym
PE - Gymnastics - Wednesday 15th May 2019
This half term, Year 4 have been learning gymnastics as part of our Wednesday PE lessons. We have been practicing the 5 basic shapes of gymnastics, exploring the different heights we can use and how we can travel and transition between movements. Now we are confident with the 5 basic shapes, this week, we applied our skills to the apparatus. We practiced moving safely on the equipment, whilst considering our height, speed and shape. Lots of us were really brave; climbing to the top of the apparatus and jumping from great heights!
Y4 Collaboration Multi Skills Event - Friday 3rd May 2019
On Friday, some Y4 children attended a Y4 Collaboration event with Team Activ at Shafton ALC. The children participated in mixed-school teams, so the children had the excellent opportunity to meet new friends from the area! All of the children were brilliant ambassadors for our school; they showed great teamwork and sportsmanship. Most importantly, we had great fun and some of us were lucky enough to be winners!
Easter Craft Morning - 4th April 2019
Another great turn out for our very successful Easter Craft morning, where we invite parents to come along and take part in creating crafts with their children. Each term we try to run these days in school to add something extra to school. It gives parents and insight into how well their children behave and the things that they can do.
This also gives an opportunity for parents to meet other parents and to get to know their child's class teacher, which we feel is vital.
Keep looking out to see when our next days will be and what crafts we will be creating.
Thank you for the support from all staff, parents and children this could not be possible and as successful as it is without you.
Observational Art- Tuesday 26th March 2019
This week we have used our observational art skills to draw and paint flowers. Once we had used pencil to draw them, we used powder paints to add colour. We used the techniques learnt, to vary the tones, to create beautiful representations of the flowers. Finally, we added a background, using coloured pastels. We hope you like the art we have created; loved ones, you are in for a treat!
Viking Day- Monday 11th March 2019
This week, the children arrived at school to discover their teacher's were dressed as Vikings. We had a jam packed day full of exciting activities, linked to Viking Life. Throughout the day, we participated in some drama, where Mrs Gray (Ingrid) taught us about life in a Viking settlement. We deciphered runes, sent to us by The British Museum; discovering the rune stone of a Viking king. We located place names, that have a Viking heritage on a map; places ending in -ness, -by and -thwaite. Can you think of any? Our classes peeled, chopped and sliced vegetables, in order to make a Viking soup, ready for our banquet to finish off the day!
Mosaic making - WC 11th February 2019
As part of our Invaders & Settlers topic, we have been learning about the Romans and the impact that they had on Britain. Because Roman buildings were often decorated with mosaics., we have been learning about them in our art lessons. This week, we designed and made our own mosaics; we had to use a repeated or symmetrical pattern and three different colours for our creation. Below are photographs of us adding the finishing touches to our mosaics by grouting them. It was very fun (and messy)!
A lost dragon! - WC 21st January
This week, the school received a very important email concerning the egg! Barnsley Rescue Centre were called by a lady in Cudworth, who had found a dragon nesting in her garden. The nest was made from Churchfield Primary School letters, which traced the dragon back to us. Below is a picture of the dragon! This week, we are going to be writing a guide about how to look after a dragon, as requested by the rescue centre.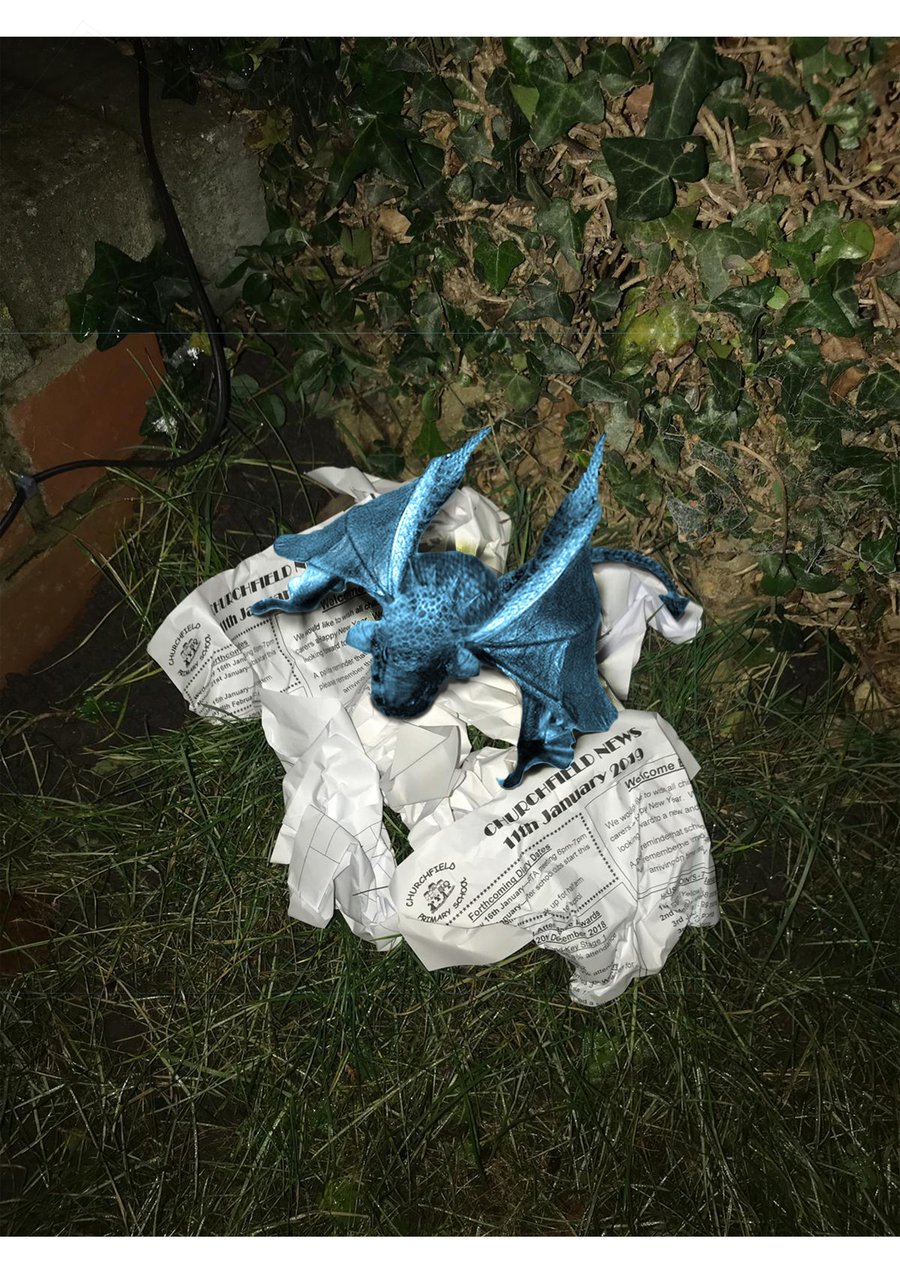 Egg update! - WC 14th January
Mrs Gray looked after the egg for us last week. However, when we arrived at school on Monday, Mrs Gray returned it because it had hatched! We are still yet to find whatever is inside the egg. As we assume that the egg is a dragon egg, this week in PBL we have been writing some instructions about how to catch a dragon. So if you spot a dragon on the loose whilst your out and about, please let us know and we can help you to catch it!
A mystery egg... - WC 7th January
During the holidays, a mysterious egg was found alongside a fossil-like rock at Churchfield Primary School. We had lots of ideas about what the egg could be. There were many clues that suggested it was a dinosaur egg but after reading our new book 'How to Train Your Dragon', we decided that the egg must belong to a dragon.
Here is the egg that was found, what do you think it could be? Will it hatch?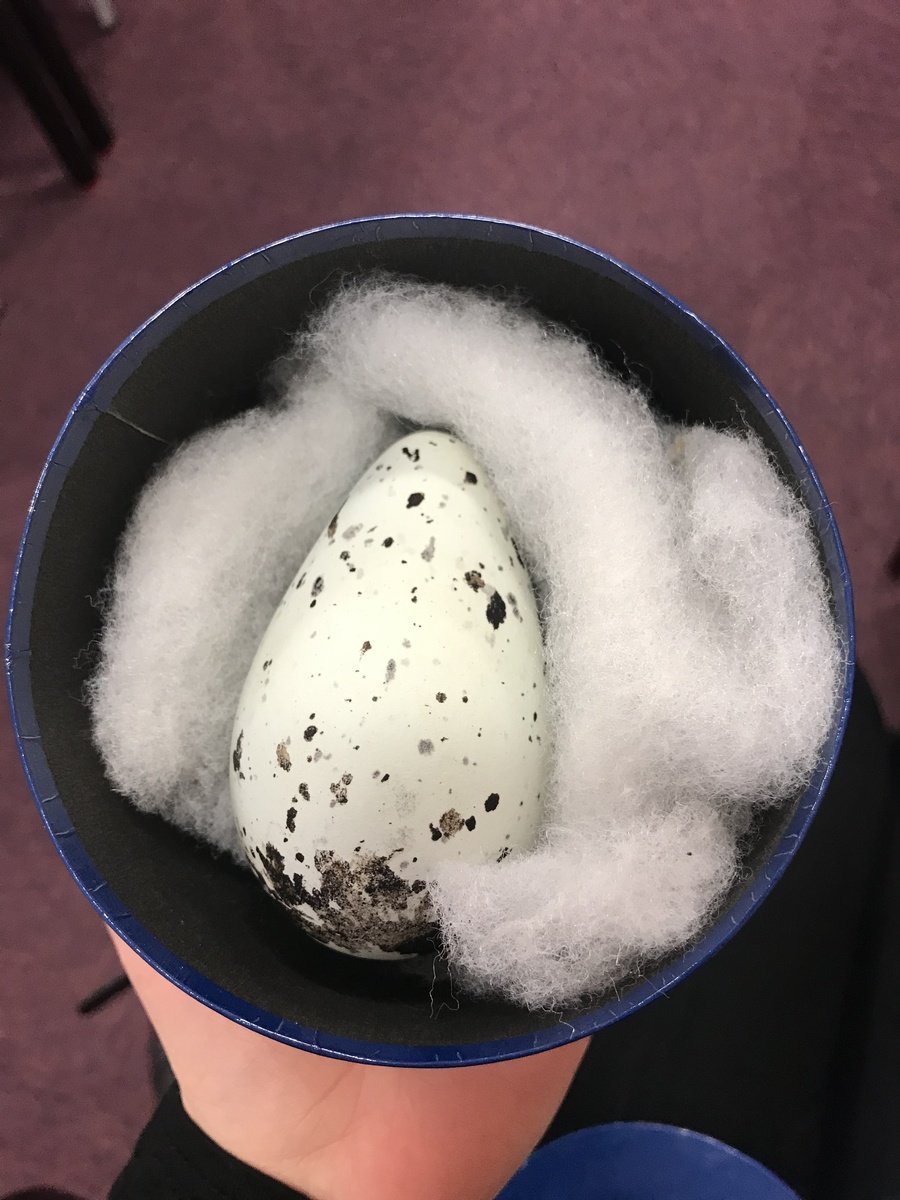 Straw and Order- WC 10th December
Congratulations Year 3 on another successful Christmas performance. Here are photos of you in action. Thank you again to all the parents and carers who supported our show.
Christmas Banners- WC 26th November
This week we have been creating our Christmas Banners, based on famous Christmas stories. Class 9's story was 'A Christmas Carol' and Class 10's was 'Steadfast Tin Soldier'. All the children were involved in creating th banners, using lots of techniques including collage and water colours. These are proudly hung high in the hall, for all to see! It's beginning to look a lot like Christmas!
War Museum - 21st November
Thank you to everyone who came and visited Churchfield's War Museum. The children worked so hard to create work for the museum and it was amazing to see their brilliant work on display! Hope you enjoyed seeing the children's work and you may have learnt a few new facts about the war yourself!
Makaton - 16th November
On Monday, some of Year 4, had the amazing opportunity to learn some Makaton signs with Mrs Dixon. We practiced some greetings, how to say our name, and started to learn 'Away in a Manger' in Makaton ready for Christmas. Watch out for a video coming soon!
Art - The Battle of Britain - 8th November
This week, in PBL, we have been learning about the different planes used in The Battle of Britain during WW2 - The Messerschmidt BF 109 and the Spitfire. We sketched these planes, looking at the different features of the planes. Then, we applied some water colour techniques to paint our planes. Come and see some of our work in our museum on Tuesday 20th November!
Science- Circuits- 23rd October
This week in science, we have been learning about electrical circuits. We started with a quick challenge; who can make the bulb light up first? We then challenged ourselves by predicting whether a circuit was complete or incomplete from its diagram. Next, we tested these! Remember: for a circuit to be complete, there must be wires connected to both the positive and negative ends of the power supply!
Cooking a WW2 ration meal- 16th/17th October
This week we prepared, cooked and tasted corned beef hash; a popular WW2 rationing dish. We have learnt about the food people had available, and the 'dig for victory' campaign; where people were encouraged to grown their own! As our recipe only used one quarter of a tin of corned beef, we had to fill our hash with vegetables from our own allotment. We cleaned, peeled, chopped and sliced the vegetables, before cooking them. There were some tears, but thankfully these were just from the onions! The majority of us tasted it and and some of us even asked for seconds!
World Food Day-11th October
In preparation for our harvest festival, on Thursday 18th October at 2:15pm, we have been learning about World Food Day, which takes place on 16th October. We have been learning about how we can help to promote #ZeroHunger and help tackle global hunger. Come along to our harvest festival next week to see some of the work we have been doing!
Rationing-5th October
This week we have been learning all about rationing during the war. We were shocked to find out how little food families had each week to survive on. Can you believe that a family would only have 1 egg per week, unless they had their own chicken? We have started writing non chronological reports about rationing and even done some diary entries from the perspective of children and parents during this time. 350g of sweets every 4 weeks; madness!
Flute lesson- 28th September
This week, we learnt how to put our flutes together properly, and practised blowing down them. Even though some of us are finding it very challenging, we are being very resilient!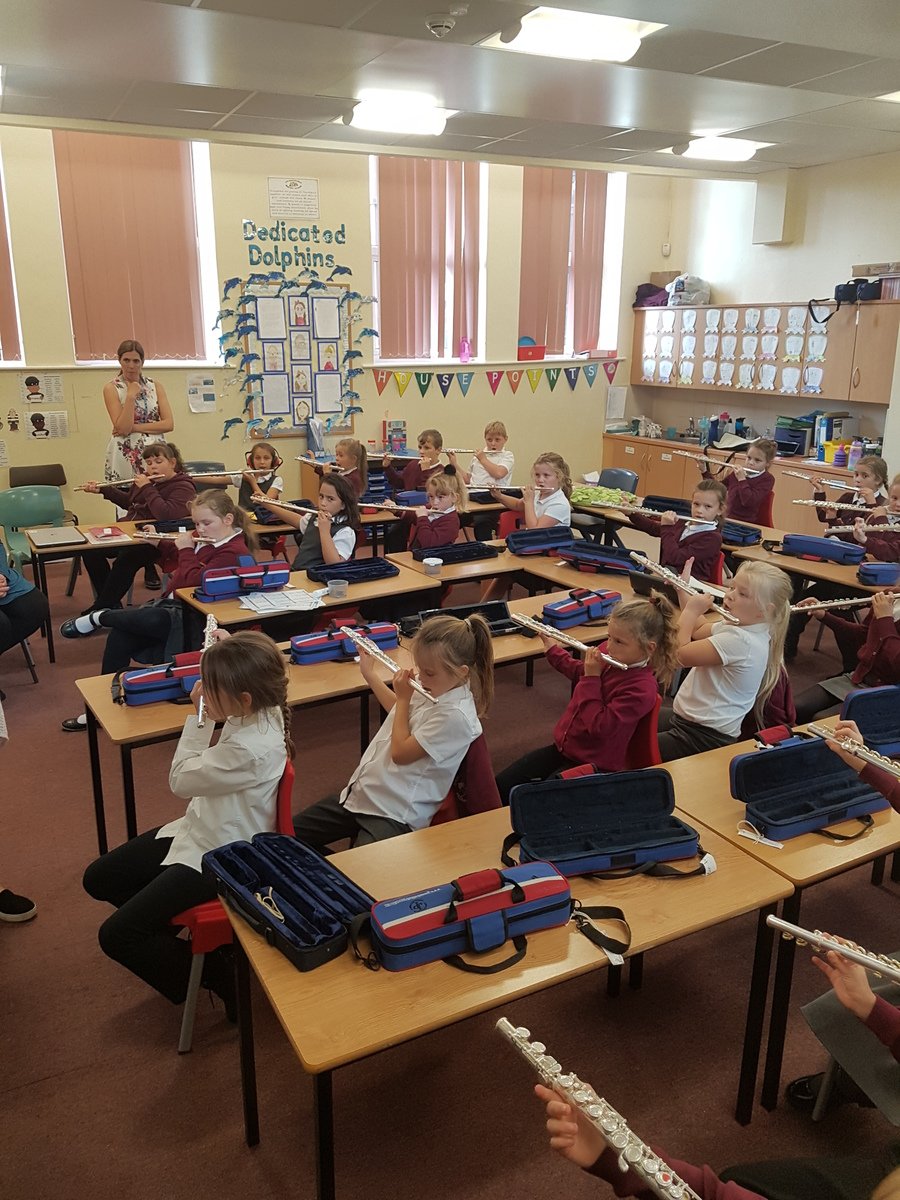 Eden Camp- 20th September
Our school trip this term was a visit to Eden Camp museum. We spent our day learning all about life during the war, by transporting ourselves back to the sights, sounds and even smells of WW2. We visited huts and learnt about many topics including: the start of the war, evacuation, rationing, the home front and the 'blitz'. We even watched a puppet show performance in the music hall, where some of us got a little bit wet! We had a wonderful day, and learnt lots about our new topic!